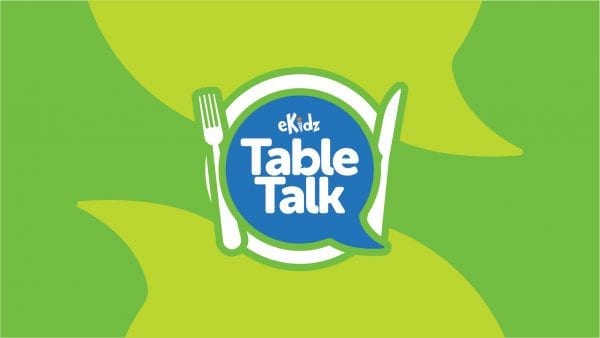 Family life is busy, so being intentional with the time you do have is more important than ever. Table Talk helps mealtime matter — whether it's at the soccer field, in the car, or around the table. Let this resource be a tool to connect your family and create faith-based conversations with your Quest and Motion children.
This weekend, we learned "Jesus is our friend even when no one else is." Jesus knew all the wrong things the unloved woman had done. But when everyone else made fun of her and tried to punish her for the bad choices she'd made, Jesus chose forgiveness and became her friend. Even when we feel like no one else wants to be our friend, Jesus always will. Check out this week's curriculum recap here.
Question 1: Had the unloved woman made a lot of bad choices? (yes)
Question 2: Did Jesus decide not to be her friend because of her bad choices? (no)
Question 3: Have you ever felt lonely or like you didn't have a friend to talk to? Who will always be your friend, no matter what? (Jesus)

This weekend, we learned about finding our value in who God says we are instead of seeking approval from others. We already have God's full love and attention, so we don't need to seek those from anyone else. Instead, we should focus on being the best friend we can be to others. Check out this week's curriculum recap here.
Question 1: What do you usually do when you want someone's attention?
Question 2: Is it wrong to enjoy the attention others give us? (No, but it becomes a problem when you start relying on other people's attention or approval to feel good about yourself.)
Question 3: Do you think you're a good friend? Why or why not?