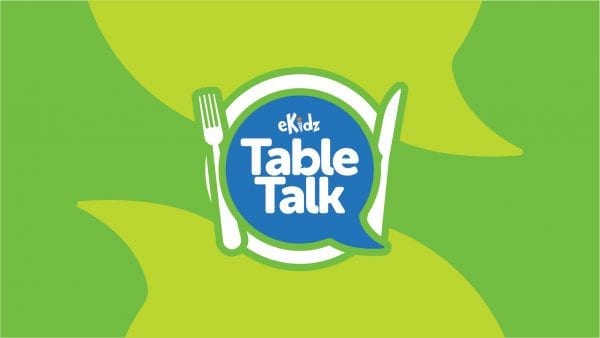 Family life is busy, so being intentional with the time you do have is more important than ever. Table Talk helps mealtime matter — whether it's at the soccer field, in the car, or around the table. Let this resource be a tool to connect your family and create faith-based conversations with your Quest and Motion children.
This weekend, we learned "We can love like Jesus." Jesus loves EVERYONE. He loves us even when we make wrong choices, and He will always choose to be our friend, no matter what. Since Jesus shows such big love to us, we should show that kind of big love to others! Check out this week's curriculum recap here.
Question 1: Does Jesus stop loving us when we make bad choices? (no)
Question 2: Can you think of a time when someone made you sad or mad? Did you treat them with love anyway? (If your child can't think of a time they were sad or mad, help them. Say something like "what about that time when… " to get them thinking. Also, ask them why they responded the way they did. Would Jesus have done anything differently?)
Question 3: Jesus wants us to love others the way He loves us. That means we should treat people kindly and show them love no matter what happens. Who can you show love to this week?

This weekend, we learned about dealing with family drama. We are all imperfect people, so we can't expect our families to be perfect. The best thing we can do is to help set a positive tone in our families through understanding, compromising, and serving. Check out this week's curriculum recap here.
Question 1: What commonly causes arguments or frustrations between people in your family?
Question 2: What's one specific thing you could do to help reduce conflict in your family?
Question 3: Tell me three things about your family you can thank God for today.