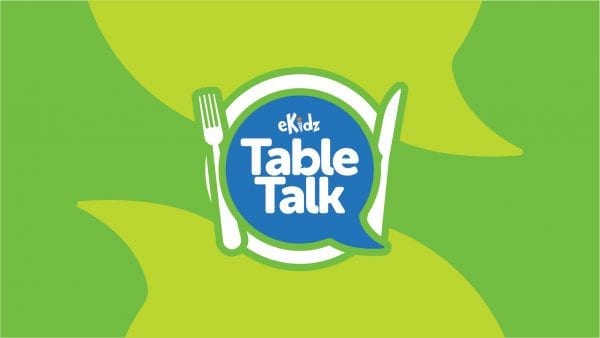 Family life is busy, so being intentional with the time you do have is more important than ever. Table Talk helps mealtime matter — whether it's at the soccer field, in the car, or around the table. Let this resource be a tool to connect your family and create faith-based conversations with your Quest and Motion children.
This weekend, we learned "John told people that Jesus is special." John the Baptist knew who the best leader in the world was, and he spent his life teaching people how to follow Jesus. Jesus is still the best leader ever, and we can still choose to follow Him today!
To watch this week's video with your child, download the Parent Cue app.
Question 1: God gave John a special job – to tell people He was sending someone very special. Was John supposed to tell people God was sending a superhero or the Savior? (the Savior)
Question 2: When he taught people to be more like Jesus, did John tell people to share with others and be happy with what they had, or did he tell them to keep everything for themselves and try to get more stuff? (He told them to share and to be happy with what they had.)
Question 3: What did John do to people when they wanted to show others God had forgiven them for the wrong things they did? (He baptized them.)

This weekend, we learned being a child of God comes with an eternal upgrade: we become heirs of God. He loves each of us so much that He treats us as His own children, and when we choose to follow God, we are able to live without fear, knowing we'll spend eternity with Him.
To watch this week's Loop Show video with your kid, click here.
Question 1: Does God love some people more than others, or does He love everyone the same amount?
Question 2: Romans 8:17 talks about an inheritance from God. What's an inheritance?
Question 3: What do you think is the best thing about being a child of God?