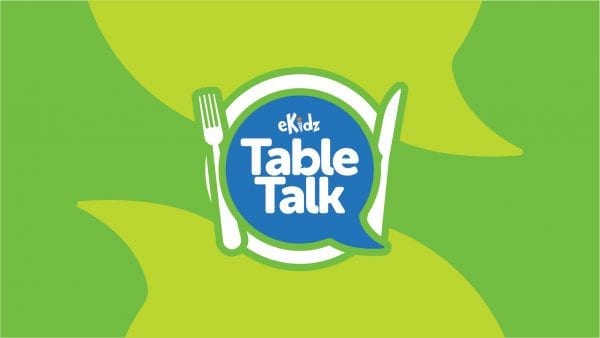 Family life is busy, so being intentional with the time you do have is more important than ever. Table Talk helps mealtime matter — whether it's at the soccer field, in the car, or around the table. Let this resource be a tool to connect your family and create faith-based conversations with your Quest and Motion children.
This weekend, we learned "Jesus can do things we can't." Even though Peter and his fishermen friends had been fishing all night and hadn't caught anything, Jesus was able to help them catch tons of fish! Jesus can do all kinds of amazing things that we could never do because He is God's Son. Check out this week's curriculum recap here.
Question 1: Peter and the fishermen had been fishing all night, but they weren't able to catch anything. They were ready to give up. Who told them to throw their nets back into the water? (Jesus)
Question 2: When Peter let his net down again, what happened? (The net was full of fish.)
Question 3: What is something you aren't able to do, no matter how hard you try? Can Jesus do it?

This weekend, we learned about how our choices affect both us and the people around us. When we want to know how to make right choices, we can look in God's Word. The book of Proverbs is a great place to start because it highlights how much better our lives can be when we choose obedience to God's wisdom over our foolish earthly knowledge. Check out this week's curriculum recap here.
Question 1: Have you ever made a foolish choice? How did you know it was foolish?
Question 2: What could you do to make sure you make a wise choice in the future?
Question 3: Where are some places you can find godly wisdom? (in the book of Proverbs, in other parts of the Bible, at church, through conversations with godly people)