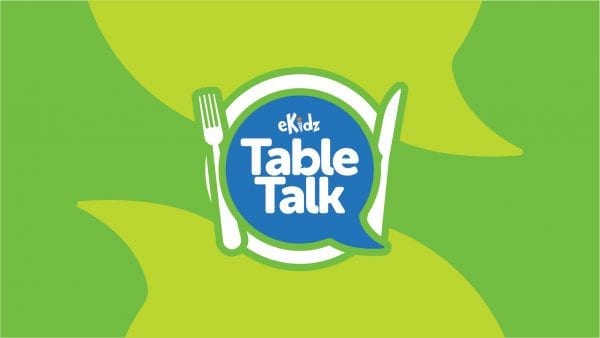 Family life is busy, so being intentional with the time you do have is more important than ever. Table Talk helps mealtime matter — whether it's at the soccer field, in the car, or around the table. Let this resource be a tool to connect your family and create faith-based conversations with your Quest and Motion children.
This weekend, we learned "Nothing is too hard for Jesus." Jesus fed over 5,000 hungry people with only five loads of bread and two fish. He can fix any problem — even the ones that seem too hard to fix! Check out this week's curriculum recap here.
Question 1: The huge crowd of people listening to Jesus got hungry, so Jesus told the disciples to feed them. One of the disciples found a young boy with a small lunch. What was in the young boy's lunch? (five loaves of bread and two fish)
Question 2: Could you feed over 5,000 people with a small lunch? (no) Did Jesus feed all those people with the small lunch? (yes)
Question 3: What is something that's too hard for you right now that you can ask Jesus to help you with?

This weekend, we learned about the value of patience. The world around us encourages us to demand what we want NOW, and when we don't get it right away, we feel frustrated and mistreated. God's Word teaches us to practice patience instead. Patience gives us the calm awareness we need to make wise choices. It means waiting and trusting that God knows better than we do and allowing time for God to show us the wise path. Check out this week's curriculum recap here.
Question 1: When is it hardest for you to be patient? Why is it hard to be patient in that situation?
Question 2: Think of someone you know who is great at being patient. How have you seen that person practicing patience?
Question 3: How does patience help us make wise choices? (It helps us slow down, consider the consequences, and filter our choices through God's Word.)