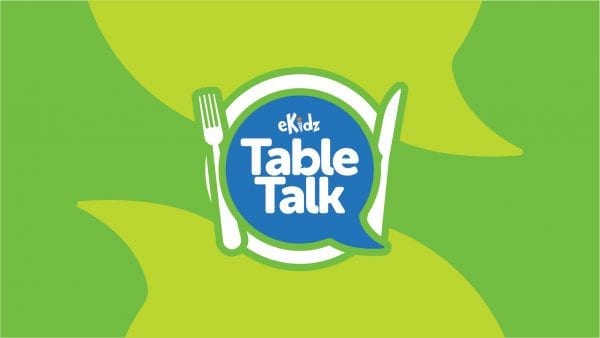 Family life is busy, so being intentional with the time you do have is more important than ever. Table Talk helps mealtime matter — whether it's at the soccer field, in the car, or around the table. Let this resource be a tool to connect your family and create faith-based conversations.

SAFARI TODDLERS
1 – 2 YEARS OLD
This month we're learning, "I can help others." When we put others first and look for ways to help, we can show them how much God loves them!
Question 1: Jesus had 12 helpers who helped Him teach others about God's love. Can we help others too? (yes)
Question 2: Do we show God's love to others when we help them? (yes)
This weekend we learned Jesus gives us the power to be faithful, and to keep trying even when things get hard. Jesus helps us be faithful and stick to it!

Question 1: What is hard for you to do? How can you keep trying and be faithful, even when it's hard?
Question 2: When was a time that you thought about giving up, but decided to be faithful?
Question 3: Peter's friends were faithful and prayed for Peter while he was in jail. Who gives us the power to be faithful? (Jesus)
This weekend we learned to look for ways to serve others. God has given each of us specific gifts that allow us to serve others in unique ways. We can find lots of ways to use our gifts to serve others when we take the time to look for the needs around us.

Question 1: In 1 Peter 4:10-11, Peter wrote that God has given us all gifts and we should use them to serve others. What is something you're good at that you can use to help others?
Question 2: Is there something you can do to better notice people who need your help?
Question 3: What is one way you can serve others at home, school, community, church, or other countries?