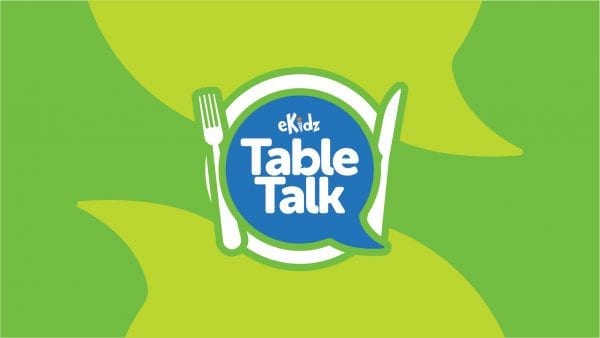 Family life is busy, so being intentional with the time you do have is more important than ever. Table Talk helps mealtime matter — whether it's at the soccer field, in the car, or around the table. Let this resource be a tool to connect your family and create faith-based conversations with your Quest and Motion children.
This weekend, we learned "Jesus says, 'Follow me.'" Jesus found Andrew, Peter, James, and John — four normal fishermen — and led them to become faithful disciples by calling them with those two simple words: "Follow me." Those men chose to follow Jesus, and their written words still help us follow Jesus many years later. To watch this week's video with your child, download the Parent Cue app.
Question 1: What were Andrew, Peter, James, and John doing when Jesus called out to them? (fishing)
Question 2: Did Jesus invite them to play with Him or to follow Him? (follow Him)
Question 3: Did Jesus say He would teach them how to tell people about God or how to be better at catching fish? (how to tell people about God)
This weekend, we learned about the importance of having a positive attitude. Our thoughts drive what we say and do, so an excellent attitude follows excellent thoughts. This doesn't mean we have to pretend everything is great all the time, but when we choose to focus on how good and great God is — even on the hard days — our attitudes can still be positive. To watch this week's Loop Show video with your kid, click here.
Question 1: When is it hard for you to have a positive attitude?
Question 2: What helps you turn your attitude around when your thoughts are stuck in a negative place?
Question 3: Who is someone you know who maintains a positive attitude? Share an example of a time when you saw this person keep a positive attitude in a difficult situation.