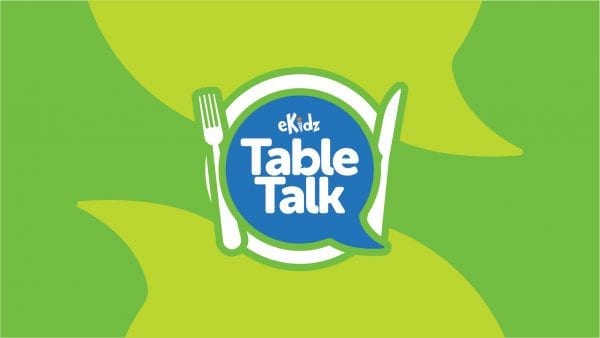 Family life is busy, so being intentional with the time you do have is more important than ever. Table Talk helps mealtime matter — whether it's at the soccer field, in the car, or around the table. Let this resource be a tool to connect your family and create faith-based conversations with your Quest and Motion children.
This weekend, we learned "I can thank God for my friends." David and Jonathan were the best of friends. Each one looked out for the other, and they loved to share with each other. We can thank God for the friends who help us, share with us, encourage us, and make us laugh. Check out this week's curriculum recap here.
Question 1: Why were David and Jonathan thankful for each other? (They were good friends and promised to look out for each other.)
Question 2: Who is a friend you can thank God for? Why are you thankful for them?
Question 3: What makes someone a good friend? How can you be a good friend to others?

This weekend, we learned about setting aside quiet time to be with God. It's hard to hear from God and grow in our relationship with Him when we're surrounded by distractions, but setting aside time for silence and solitude helps us focus on God and hear what He has to say. Check out this week's curriculum recap here.
Question 1: What are some things that distract you from spending time with God?
Question 2: How can you help yourself not become distracted by those things?
Question 3: When will you set aside time to pray and read your Bible?