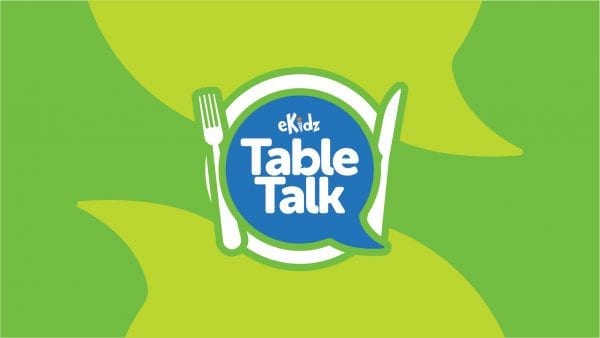 Family life is busy, so being intentional with the time you do have is more important than ever. Table Talk helps mealtime matter — whether it's at the soccer field, in the car, or around the table. Let this resource be a tool to connect your family and create faith-based conversations with your Quest and Motion children.
This weekend, we learned that God helps me do big jobs so I can be brave. Miriam had to do a very big job when she was told to make sure her brother, Moses, survived in a basket on the river. God was with her the whole time, and He helped her be brave. God will help us do big jobs, too! Check out this week's curriculum recap here.
Question 1: What was Miriam's BIG job? (to keep her baby brother, Moses, safe)
Question 2: What are some big jobs you might be asked to do? (e.g., fold laundry, clean up a BIG mess, help with yardwork, etc.)
Question 3: Who can help you do those big jobs? (God)

This weekend, we learned about finding peace in situations where we don't know what is going to happen. Wondering about the unknown can definitely feel scary, but we can find courage when we choose to let God's peace stamp out fear. Check out this week's curriculum recap here.
Question 1: Why does the unknown feel scary?
Question 2: When was a time you were afraid because you didn't know what was going to happen? (e.g., waiting to get results back from a test you took at school, going to the doctor, etc.)
Question 3: What do you do to feel God's peace in a scary, unknown situation? (e.g., remember Bible verses you've learned, sing praise music that encourages you, talk to a Godly friend or adult, etc.)