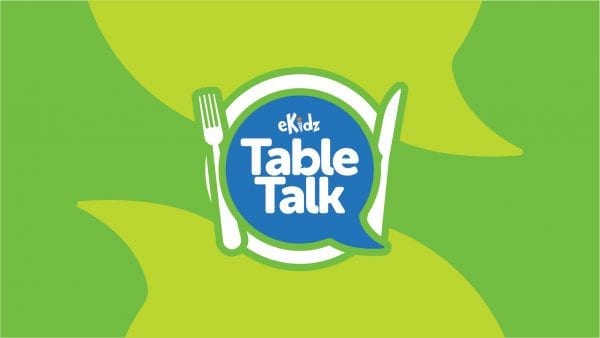 Family life is busy, so being intentional with the time you do have is more important than ever. Table Talk helps mealtime matter — whether it's at the soccer field, in the car, or around the table. Let this resource be a tool to connect your family and create faith-based conversations with your Quest and Motion children.
This weekend, we learned that God is powerful, so I can be brave. Hezekiah knew his people couldn't defeat their enemies, so he prayed and asked God to use His great power to save them. God was able to save Hezekiah's people against a bigger and stronger enemy, and He is powerful enough to help us in any situation we face. Check out this week's curriculum recap here.
Question 1: What was King Hezekiah's job? (to take care of God's people)
Question 2: When a big army came to fight against God's people, King Hezekiah told everyone not to be afraid. Who did King Hezekiah say would help them fight the battle? (God)
Question 3: King Hezekiah prayed and asked God to help them fight the mean army. When you're afraid, can you pray to God and ask Him to help you, too? (yes)

This weekend, we learned about facing our fears. Instead of running away from fear, God wants us to run toward Him. With God on our side, we don't just fight fear — we conquer it! Check out this week's curriculum recap here.
Question 1: Why does it seem easier to run from your fear?
Question 2: How does God help you conquer your fear?
Question 3: What are some fears you have that you want to ask God to help you conquer?