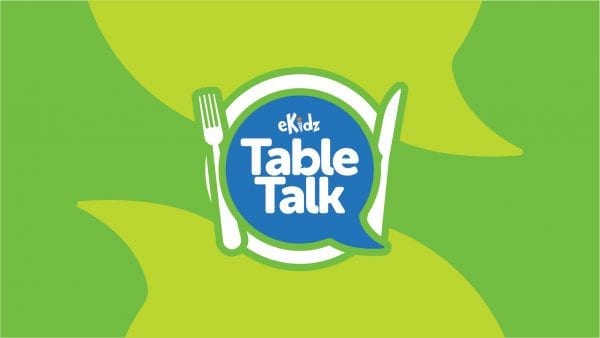 Family life is busy, so being intentional with the time you do have is more important than ever. Table Talk helps mealtime matter — whether it's at the soccer field, in the car, or around the table. Let this resource be a tool to connect your family and create faith-based conversations with your Quest and Motion children.
This weekend, we learned that God is with me so I can be brave. Daniel was brave in the lions' den because he knew God was with him. We can be brave like Daniel because God is with us, too! Check out this week's curriculum recap here.
Question 1: What are some of your fears? (e.g., bugs, big dogs, thunderstorms, loud noises, etc.)
Question 2: Whenever you're afraid, you can be brave because someone strong and powerful is ALWAYS with you. Who is always with you? (God)
Question 3: Ask your child the following question, filling in the blank with a different example each time: Is God with you when you ________? (e.g., ride in the car, go to the playground, go to school, hear a thunderstorm, are afraid of the dark, etc.)

This weekend, we talked about tools we can use to spread the gospel around the world. The good news that Jesus is alive and wants a relationship with us is the BEST news people could ever hear, so it's worthy of sharing in exciting and creative ways. The truth we share will never change, but the way we share it can! Check out this week's curriculum recap here.
Question 1: What is the good news?
Question 2: Who can you share the good news with?
Question 3: This weekend, we learned about some of the ways our church spreads God's good news around the world. Which of those tools could you use to share the good news with others? (e.g., Elevation Church app, Facebook, Instagram, Elevation Church and Elevation Youth Youtube channels, etc.)