In eKidz, we want to teach kids about the Bible and how to apply it to their lives.
This past weekend our Motion kids were challenged to put into practice what we've been teaching in May.  This month we are focusing on honor – acknowledging the value in others.  This weekend we learned that we can honor others by expressing gratitude from the Bible story of the thankful leper.
If you are a mom to a Motion child, have thank you notes been popping up around your house this week?  Check out the fun places Motion moms have been finding cards in their houses: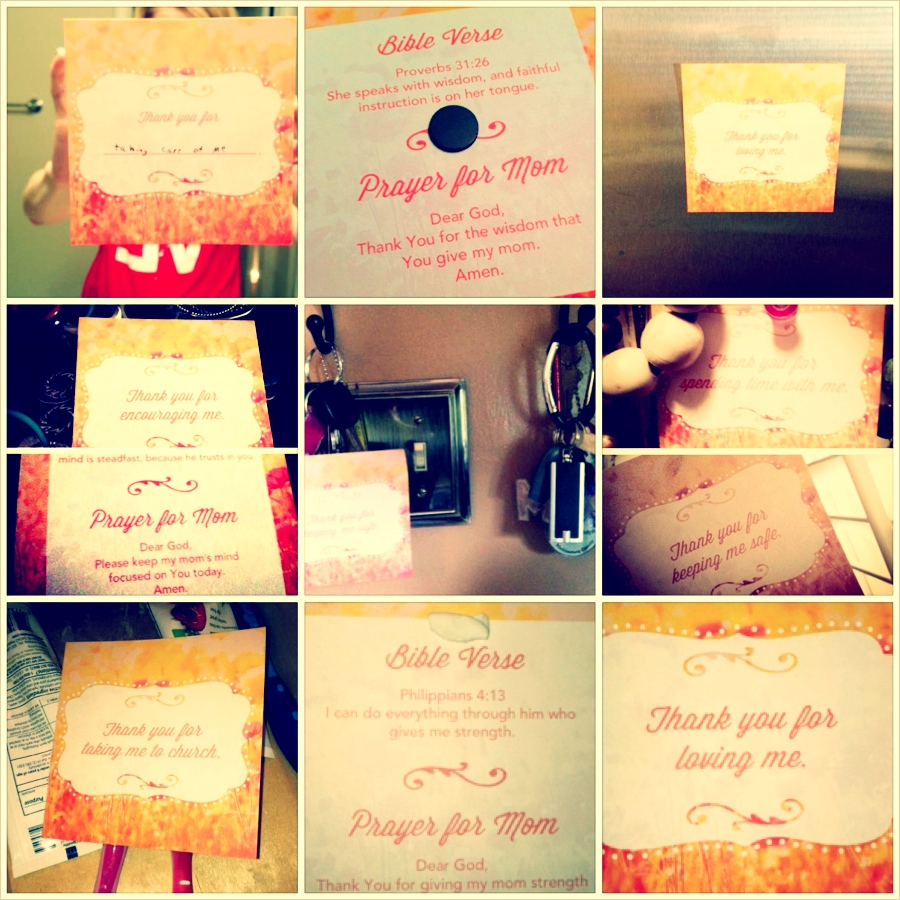 Each Motion child made a custom "Thankful Kid Kit" to practice honoring their mom throughout this week. There are many things our moms do for us that we are thankful for. From a list of 19 different reasons to be thankful for our moms, each child picked 6 cards along with a blank card to write a special thank you message just for their mom.
Each day kids were instructed to put a card somewhere for their mom to find.  Before hiding the card each day, the child reads the Bible verse on the card and says a prayer for their mom.
Continue to encourage your child this month to give thanks and honor the people around them.  Help them learn the May memory verse:
Honor one another above yourselves.
Romans 12:10b
As a family, talk about people in your life you can honor and how to show honor to these people.