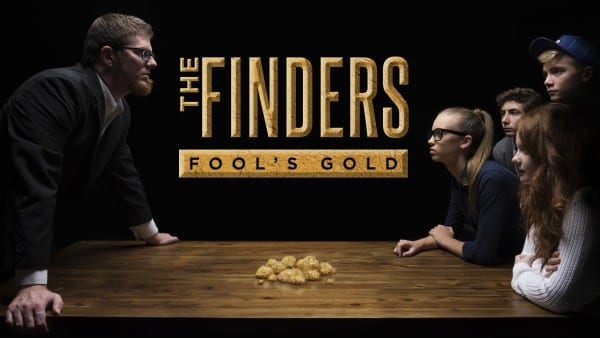 Series Memory Verse: Whoever can be trusted with every little can also be trusted with much, and whoever is dishonest with very little will also be dishonest with much. Luke 16:10 (NIV)
Main Point: Doing what you are supposed to do by not giving up.
Bible Story: Parable of the Persistent Widow, Luke 18:1-8
The Finders needed to send someone after the intruder who she wouldn't recognize, so Caleb got the assignment. Find out what happens in the special, animated episode three of The Finders: Fool's Gold!
Caleb tracked the intruder through Carowinds and did not give up, despite the challenges he faced. We read a parable Jesus told in Luke about a widow who did not give up either. God values persistence and we should strive to be persistent as well, specifically in keeping our responsibilities.
Talk with your family this week about times when you feel like giving up on your responsibilities and brainstorm ways you can be persistent. Pray for persistence and commit to encouraging each other in your responsibilities. Come back next week to see what happens next in Fool's Gold!
Also make sure to check out our trading cards and trading card game, a unique and awesome way to engage with this series.