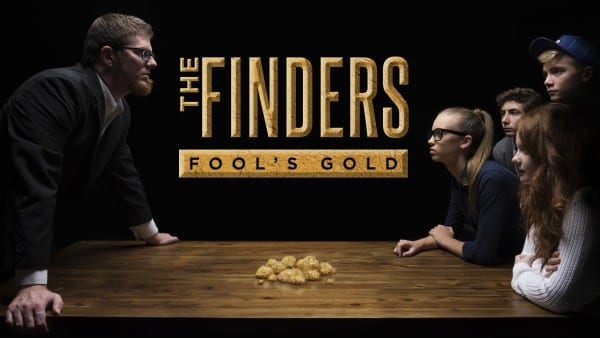 Series Memory Verse: Whoever can be trusted with every little can also be trusted with much, and whoever is dishonest with very little will also be dishonest with much. Luke 16:10 (NIV)
Main Point: Doing what you are supposed do by considering others first.
Bible Story: Esther Helps the Jews, Esther 1-8
After Caleb uncovered a potential lead on the intruder who broke into Uncle Xander's bakery, it's time to track her down. See what happens in episode four of Finders: Fool's Gold!
Even though Hannah wanted to go with Zack and Caleb to hunt down the intruder, she considered others first and chose to stay behind and complete her responsibilities. After a startling encounter with the intruder, Sydney Swine, The Finders are back on the trail of Goldman!
One of the most important ways to be responsible is to consider others before yourself. It's easy when you think of yourself first to do only what you want to do, not what you're supposed to do. Talk with your family about your responsibilities and how considering others first can help you fulfill your responsibilities. Encourage each other as you shift your perspective and ask for God's help.
Come back next week as we shift gears for a couple weeks with The Finders: Golden Christmas!