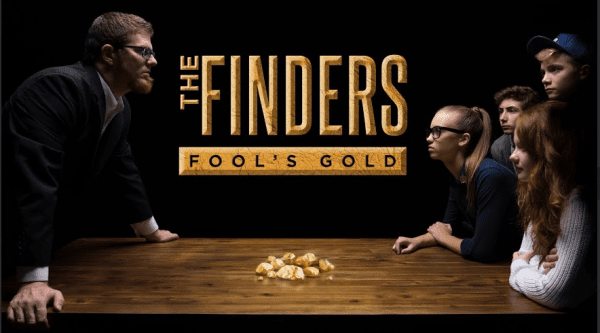 Series Memory Verse: Do nothing out of selfish ambition or vain conceit. Rather, in humility value others above yourselves. Philippians 2:3 (NIV)
Main Point: eGroups help me connect with people and grow in my faith.
Bible Story: Faithful Friends, I Samuel 16:15-23; 18:1-4; 19:1-7; 20
Before we fully dive into part two of The Finders: Fool's Gold, we took a weekend to recap what's happened in the first four weeks. See if you can pick up on any clues that you might have missed!
During our eGroup time and as we launched 2016, we discussed the purpose of eGroups and talked about how they help us connect with people and grow in our faith. We looked at the team of eGroup leaders who serve us with the intent of building a stronger relationship with them. We also looked at the story of David and Jonathan from the Bible and how important strong relationships are in our life of faith. eGroups can be a great starting point for such relationships. In 2016, make regular church attendance a renewed priority and give your kids the best chance to form strong faith relationships.
And come back next week to see the first episode of Part Two of The Finders: Fool's Gold!