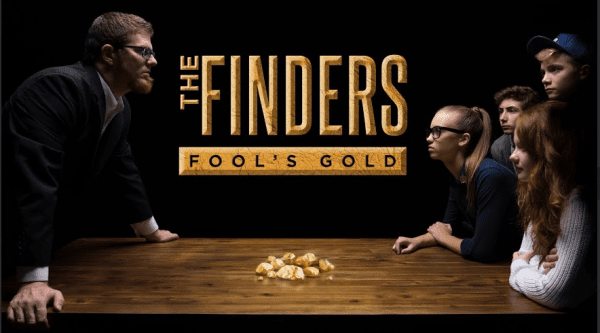 Series Memory Verse: Do nothing out of selfish ambition or vain conceit. Rather, in humility value others above yourselves. Philippians 2:3 (NIV)
Main Point: I can put others first by making things right.
Bible Story: Jacob and Esau Reconcile, Genesis 33:1-11
This was it! The last week of Finders 4: Fool's Gold! If you missed episode 7, make sure to check it out here:

And now, the grand finale to the series.

Gasp! Goldman outwitted The Finders again! And now it looks like Less may not be just the helpful intern they thought he was. Stay tuned in the coming months for the return of The Finders!
In the end, Charlie apologized to the rest of The Finders and made things right with them. She finally humbled herself enough to reconcile. We also read in the Bible how Jacob and Esau made things right with each other, and that also required both parties humbling themselves. Forgiveness and reconciliation always require humility. Talk with your family this week about any relationships that might need restoration and see if pride could be getting in the way. Pray for Godly humility to always be able to ask for forgiveness and grant it.