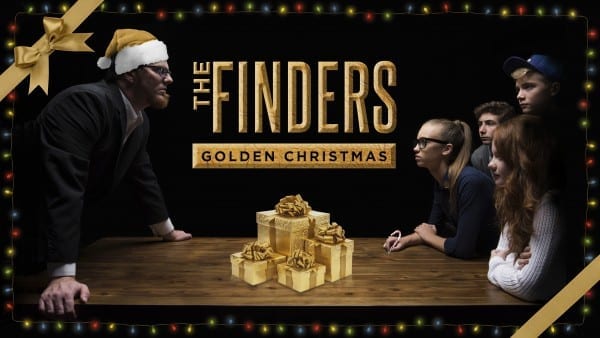 Series Memory Verse: Here is what love is. It is not that we loved God. It is that he loved us and sent his Son to give his life to pay for our sins. I John 4:10 (NIRV)
Main Point: reACT: responding to the gifts we've been given.
Focus: The Gift of Family
Bible Story: Zechariah, Elizabeth, Mary, and Joseph, Luke 1:11-66
In this Christmas season, we're taking a short hiatus from The Finders' storyline and watching some of their favorite Christmas specials and learning how we are to react to the gifts God gives us. This week we watched the story of Mary and Elizabeth and looked at the gift of family.
When we reACT, we need to Appreciate the gift, Choose what to do, and Take the next step.
The holidays are often an opportunity to spend extra time with family. Sometimes that can lead to stress or tension but this is a good reminder to make sure we reACT appropriately. Family is a tremendous blessing and we need to keep that in mind this time of year. We can choose a lot of different things to do for our family – spending time with them, expressing your appreciation to them, or even doing something for them. And then the final step is to go ahead and do what you've decided.
Talk with your family about different family members, what you appreciate about them, and brainstorm ways to thank them. Then make sure each of you takes the next step and follows through with your idea.