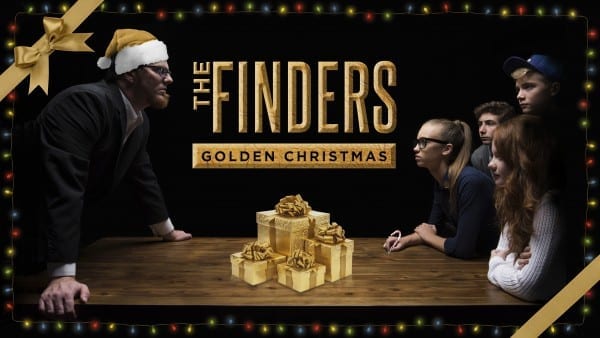 Series Memory Verse: Here is what love is. It is not that we loved God. It is that he loved us and sent his Son to give his life to pay for our sins. I John 4:10 (NIRV)
Main Point: reACT: responding to the gifts we've been given.
Focus: The Gift of Jesus
Bible Story: The Birth of Jesus, Luke 2:1-20
In the second week of our Finders: Golden Christmas series, we looked at the greatest gift of all, Jesus! We read from Luke about Jesus' birth and learned how much of a surprise his coming was. Though the Israelites were expecting him, they were expecting a king or a warrior leader, not a humble baby. But just like Christmas gifts, the best gifts are the biggest surprises, and Jesus was both the greatest surprise and gift ever!
It's important to react to the gifts we receive the right way, and it's no different with the gift of Jesus. One way we react to Jesus is to worship him. The best way we can react to Jesus is by giving our lives to him. We gave kids the opportunity to ask questions about salvation and to trust Jesus as their Savior. One of the resources we have available is the Faith Starter Kit. We gave these to families of kids who were interested in salvation but not quite ready to take that step of faith. You can read more about the resource here and they're available at all our Elevation locations.
Make sure to come back to Elevation for Christmas Eve! You can find locations and times here.