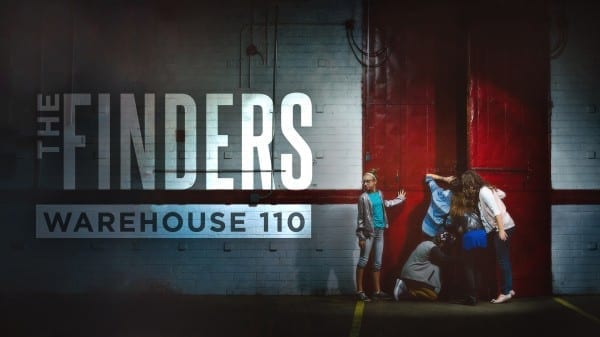 Series Memory Verse: I Corinthians 1:10, "I appeal to you, brothers and sisters, in the name of our Lord Jesus Christ, that all of you agree with one another in what you say and that there be no divisions among you, but that you be perfectly united in mind and thought."
Bible Story: Jacob and Esau Reconcile, Genesis 33:1-11
Main Point: Teammates forgive
This week in Motion, we once again caught up with The Finders who now all seem to have individual agendas. Will they start to work together or will the mysterious Warehouse 110 continue to drive them apart? Find out in this week's episode and teaching video.
In the episode, The Finders learned that the warehouse was once a spy headquarters as well, but that a spy who got angry and refused to forgive brought down the team. That's why it's important for teammates to forgive. We looked in the Bible at the story of when Jacob and Esau reconcile. They were brothers who spent much of their lives estranged but were eventually able to forgive each other and be reunited.
We should forgive because we have been forgiven. God forgave the great debt of sin that we owed him and our natural response is to be forgiving toward others. Talk with your family about opportunities they have to forgive and reinforce the importance to forgive others as a response to God's forgiveness toward us.
And as you go through the Warehouse 110 series, participate in solving the mystery with your Motion kid! Each week, look in their Finders Log for the eKidz at Home Mystery Question, view the episode here on the eKidz site, record the answers, and work as a team to solve the mystery. Bring your completed Parent Mystery Challenge card back to eKidz on December 20, 21, or 24 to receive a Warehouse 110 movie poster!