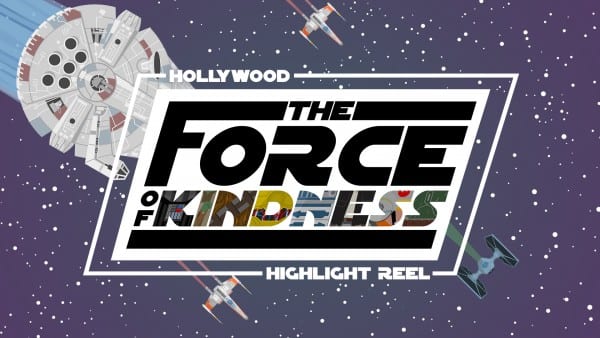 Series Memory Verse: Luke 6:31, "Do to others as you would have them to do to you."
Virtue: Kindness: Showing others they are valuable by how you treat them.
Main Point: Be kind to people who are overlooked.
Bible Story: Least of These, Matthew 25:35-40
This week in our The Force of Kindness series, we learned that we need to be kind to those who are overlooked and saw that exemplified in The Clone Wars when clone troopers helped rescue overlooked people on Ryloth. Of course, Jesus set the ultimate example for us while he was on earth as he cared for the most overlooked and unworthy people of his day.
Throughout this series, we've been singing a new song called Generation For You, a song all about kindness and serving. Check out the music video below. It shows a group of students who chose to live out this idea of being kind to those who are overlooked when they went and served at a special needs facility.
Talk with your family about those around you who might be overlooked and plan some opportunities you can take to show kindness to them.