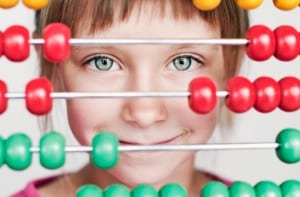 At Elevation church, we are all about the numbers. It's one of our core values called the Code. The information that we get each weekend from our worship experiences are absolutely invaluable for planning and evaluating. Below you will find a list of the numbers that we track each week and why.




Attendance: While there are many variables that contribute to attendance (weather, holidays, etc), attendance is the most basic number that we review each week. This includes overall attendance as well as attendance by campus.
% of Overall Attendance: We are consistently evaluating the overall number of kids (birth – 5th grade) in comparison to overall church attendance. honestly this number simply allows us to ask questions about trends. Ex. I noticed that the overall percentage of kids has increased significantly over the past year (the 2012 annual report shows a growth in kids attendance by 41% while adult/student attendance grew by 22%). Immediately we ask, why.  What has changed?
Attendance Frequency: This is a key metric for us. Are kids coming back? If so, how often? It helps with series planning.  It also helps us to evaluate the overall connectedness of families with kids in our family ministry. We have found a direct correlation between families that serve and the frequency of attendance (it's not revolutionary, I know) but this information at a campus level is invaluable.
VIP & VIP Tracking: We call our first time guests VIPs. We track every weekend the number of VIPs at every location as well as how many are still coming a month later.
Age Distribution: This helps with projecting the number of prizes & supplies that we need to order for each area of our Family Ministry as well as lets us know if we are successfully hitting our target (for elementary age, it's the 5th grade boy).
I want to point out that the value of this data isn't limited to the family ministry. Campus Pastors and ministry leaders find this data incredible helpful. We have no system to track adult attendance frequency (let me know if your church has developed a method for this) but the family ministry can provide a sampling of data from our electronic check-in system.
What numbers are you looking at in your ministry?
Frank Bealer, Family Pastor
Twitter: @fbealer