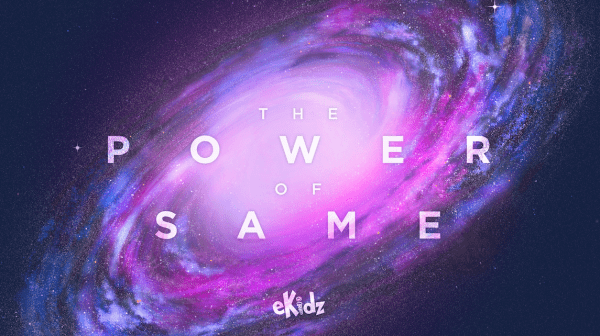 Series Memory Verse: Mark 12:30, "Love the Lord your God with all your heart and with all your soul and with all your mind and with all your strength."
Bible Story: A Baby and a Bush, Exodus 1:8-14, 22; 2:1-15, 3:1-15
Main Point: Jesus is power and love
This week we kicked off 2015 with a brand new series called The Power of Same. We're going to be talking about good habits and how there is power in doing the same things.
We'll hear each week from AstroHost, as he tells us of the mysteries of space. Check out Episode 1:
We looked at the life of Moses and how God demonstrated both His power and love to the Israelites by taking care of them and, eventually, setting them free. It's that same power and love that we put our faith in today.
Talk with your family about habits that you have and which ones you can add/improve in this new year. Also, visit http://beginagainchallenge.com/ to participate with the rest of the church in the Begin Again Challenge!