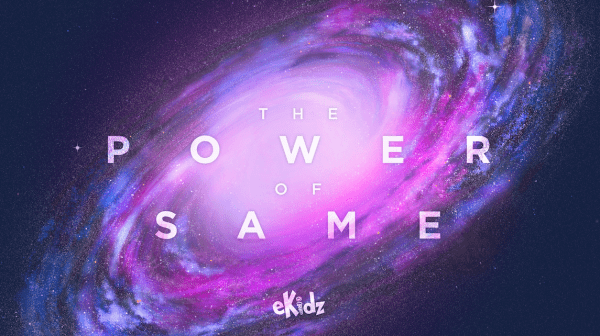 Series Memory Verse: Mark 12:30, "Love the Lord your God with all your heart and with all your soul and with all your mind and with all your strength."
Bible Story: Through the Roof, Luke 5:17-26
Main Point: I can love Jesus in everything I do.
During our second week of The Power of Same, we learned the importance of having our lives orbit around Jesus. Take a look.
Our lives orbit around something, intentionally or not. Many things vie for our attention but only Jesus is worthy of our worship. It's important to evaluate the patterns and habits in our lives to ensure that they reflect what we want to orbit. Initiate discussion with your family about ways you can change your patterns this year, and come back next week for the third installment of The Power of Same!