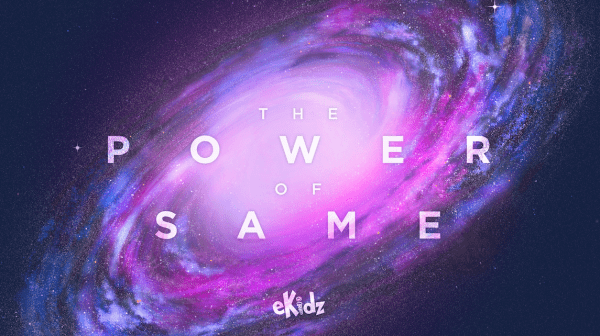 Series Memory Verse: Mark 12:30, "Love the Lord your God with all your heart and with all your soul and with all your mind and with all your strength."
Bible Story: A Test in the Desert, Matthew 4:1-11
Main Point: I can love Jesus with my attitude.
In our fourth week of The Power of Same, we learned how our attitudes and feelings can swing wildly in different directions but Jesus can be the constant source that keeps life in perspective. Check out the video from this week:
Just like an astronaut on a space walk, our emotions can be unsteady footing. But if we center our lives on Jesus, he can be our tether that keeps us connected to what's most important.
This week as a family, talk about different emotions. Validate that emotions are a part of life. But reinforce that no matter what we're feeling, we are to praise God with our life, and that often means sacrificing what we're feeling in order to give God praise. To learn to do that shows true maturity and a Christ-follower who's ready to take on whatever life throws at them because they're connected to the Unchanging God!