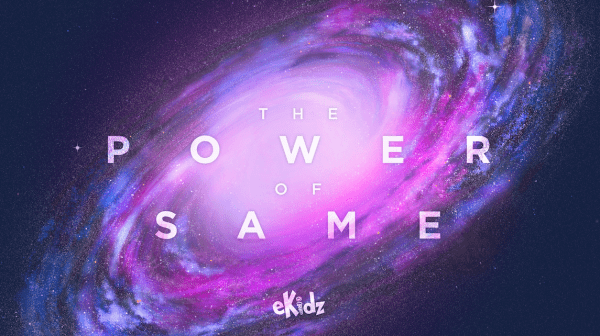 Series Memory Verse: Mark 12:30, "Love the Lord your God with all your heart and with all your soul and with all your mind and with all your strength."
Bible Story: The Big Picnic, Mark 6:3-44
Main Point: I can love Jesus by being healthy.
This week we wrapped up our series The Power of Same. See the final installment here:
During this series, we've looked at lots of ways to love God, all stemming from the verse Mark 12:30. This week we focused on loving God with "all our strength" and talked about how healthy habits honor God.
Talk with your family this week about your health habits – specifically around eating and exercising. What are some steps you can take to improve in this area? For some ideas, visit beginagainchallenge.com and look under the "Resources" tab.