We've been zipping, twisting, and turning through the Bible as we learn to live for God at Animal Adventureland! This past weekend we learned "I will wait" and practiced waiting at the grand opening of the Red Rabbit Roller Coaster.
Rosie Rider knew the Red Rabbit Roller Coaster would be the most popular ride at the park, with a really long line to wait in! Rosie wanted people in line for the roller coaster to practice waiting and being patient.

The Red Rabbit has been having so much fun riding the roller coaster, but forgot to pack snacks to eat while waiting in the ride line. Help the Red Rabbit by making him an Animal Adventureland snack!
Enter the Red Rabbit Snack contest
for a chance to win a Carowinds Amusement Park Family Four Pass!
Pick one of the above Animal Adventureland friends to create out of food. All items used for the food creation must be edible.
Need some inspiration? Check out these edible works of art created by the eKidz staff: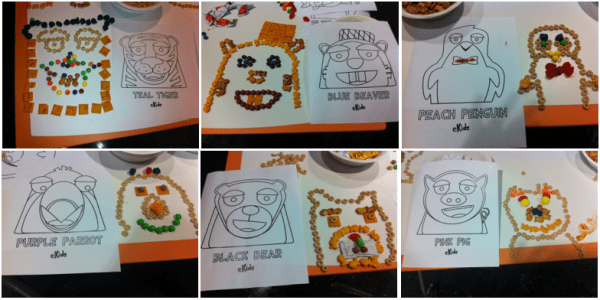 The Red Rabbit snack contest ends Monday, August 5. All entries must be received by noon.
Take a picture of your snack and submit it one of the following ways:
TWEET | Tweet a photo of the snack to @eKidz.
EMAIL | Email a photo of the snack to eKidz@elevationchurch.org.
CLICK HERE for the Quest Weekend Wrap-Up.