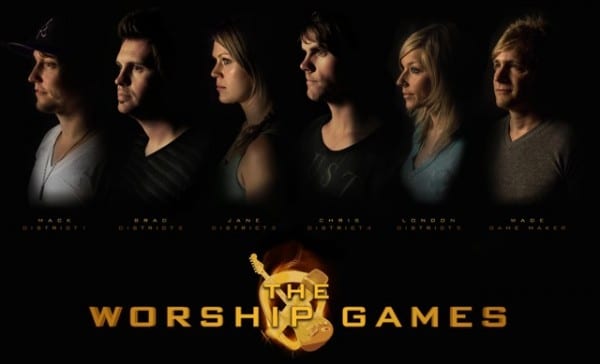 Five are forced to enter and only one will win … who will be declared the winner of The Worship Games?  This August watch as our tributes (Elevation Worship) compete in The Worship Games to keep their district and worship song from being eliminated from the game!
Meet the tributes: district one – Mack Brock, district two – Brad Hudson, district three – Jane Williams, district four – Chris Brown, and district five – London Gatch.
Each week, Wade Joye, our Gamemaker, will help us discover what it means to worship our God. This week Wade taught us that worship is choosing to praise God no matter what!
Hear more from Wade about worship and see the result of a very dizzy competition he created for the tributes! Which worship leader was the first to get eliminated? Watch and find out!
Gamemaker Wade read Psalm 100. The first two verses say, 'Shout for joy to the Lord, all the earth. Worship the Lord with gladness; come before Him with joyful songs.' Worship isn't something we do half-heartedly. God wants us to be full of joy when we sing and celebrate!
Watch the eliminated worship song, The Highest, and sing and worship God together as a family!