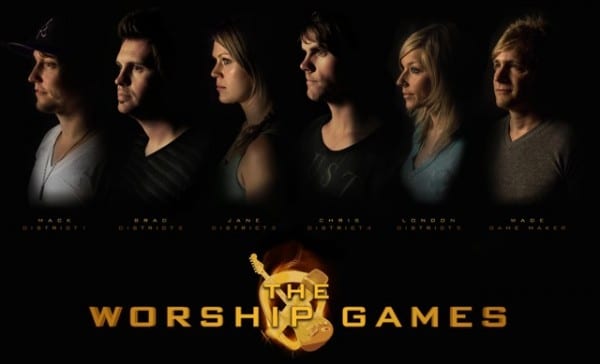 We are one tribute closer to declaring the winner of The Worship Games! Last week Brad, from District 2, was eliminated in the very first challenge, the Dizzy Entrance. Who will be the next tribute eliminated in this week's episode of The Worship Games? Find out now!
Gamemaker Wade taught us that one reason we worship God is because we are thankful for all that He has done. We praise God because He has given us so much!
Prayer is another way that we can worship God. It's a chance for us to thank Him for who He is and what He does for us. Spend time worshiping God through prayer as a family this week. Here is a suggested prayer:
God, we are so thankful for who you are and what you do for us. Thank you for sending Jesus to live a perfect life and die so that we can live forever with you. Thank you for forgiving us of our sins. Thank you God for being so kind and loving, for providing for our families and us. Each day, help us to remember who you are and what you have done for us. Amen.