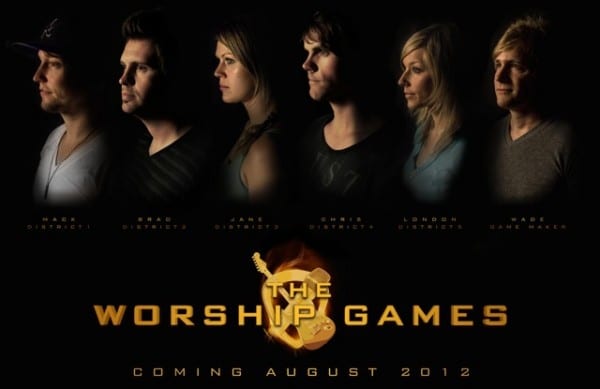 Five are forced to enter and only one will win … who will be declared the winner of The Worship Games?  Watch as Elevation Worship competes in The Worship Games to keep their worship song from being eliminated from the game!  Each week, Wade Joye, our Gamemaker, will help us discover what it means to worship our God.
Motion (1st – 5th grade) – you are not going to want to miss this weekend!
Find out who will be the first Worship Leader eliminated from The Worship Games!
Bring your Bible and friends to earn more Worship Games dollars!
Collect your 1st Worship Games Guitar Pick!  Each weekend collect additional guitar picks to win prizes, including tickets to a Big Time Rush concert!
See you this weekend, and may the odds be ever in your favor.