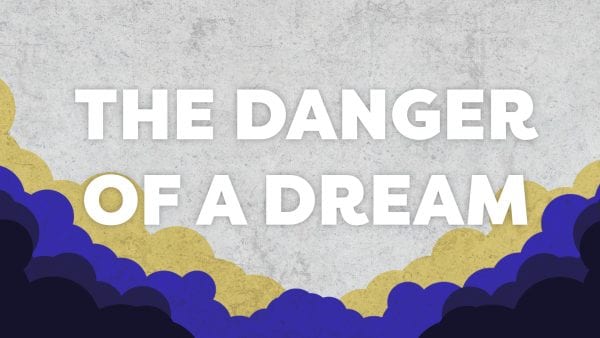 This weekend, Pastor Steven taught about "The Danger of a Dream." We took a look at the dreams God gave Joseph to see that:
A dream makes you different.
A dream can become a distraction.
A dream must be developed.
Pastor Steven showed us that Joseph didn't follow his dream. Joseph followed God and his dream followed him. Sometimes our situation might look different than our dream, but we can trust God in the process and remember that when we focus on following Him, our dreams will follow us.
Pastor Steven's sermon reminded us of one of our previous eKidz series, Dr. Oz: The Dream Catcher, when we took a look at the life of Joseph to learn about honor. In this series, our friend Dr. Oldman was having some strange dreams of his own. Check out the first episode!
Learn more about Joseph together as a family! Read about Joseph in Genesis 37:5-36, 40:1-23, 41:33-43, 45 and discuss the following questions:
What happened in Joseph's dreams? What did his dreams mean?
Do you think it was right for Joseph to tell his brothers about his dreams? Why or why not?
How did Pharaoh find out Joseph had the gift of interpreting dreams? (the cupbearer who was in prison with Joseph told him)
When Pharaoh asked Joseph to interpret his dream how did Joseph respond? (he said that he could not do it but that God could)
Did the dreams happen the way Joseph had predicted they would?
You can check out Pastor Steven's sermon, "The Danger of a Dream" on the Elevation site, App, podcast, and YouTube.