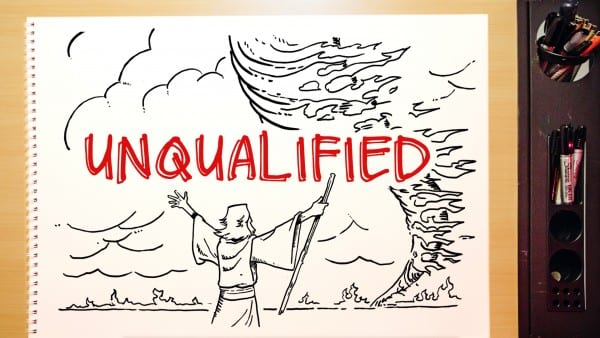 Series Memory Verse: 1 Peter 2:9, "But you are a chosen people, a royal priesthood, a holy nation, God's special possession, that you may declare the praises of him who called you out of darkness into his wonderful light."
Main Point: I am chosen.
Bible Story: A Baby in a Basket, Exodus 2:1-10
This week we began our series that syncs up with the release of Pastor Steven's brand new book, (Un)Qualified. We enlisted the help of our illustrator, Mr. Scott, as our family pastor Frank Bealer told an amazing story from the life of Moses. Check it out:
Moses' life got off to a very strange start but God chose Moses and had a special plan for his life. As an Israelite raised by Egyptians, Moses may have felt unqualified for anything God had for him, but God put Moses exactly where he needed him for exactly that time.
In our lives, we may not always be sure how all the pieces of our lives fit together, but God has chosen us and orchestrated the events of our lives just like he did for Moses. Talk with your family this week about the things that make your lives unique and how God might use those for his purposes. Come back next week for week 2 of Unqualified!