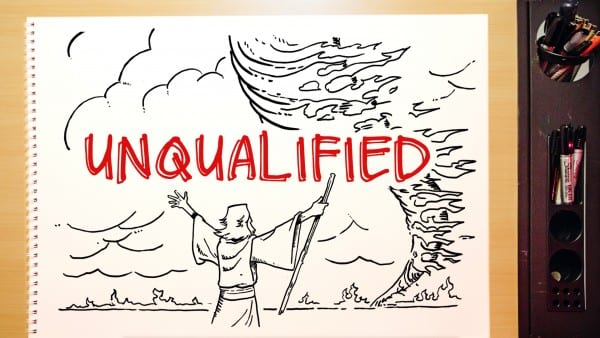 Series Memory Verse: 1 Peter 2:9, "But you are a chosen people, a royal priesthood, a holy nation, God's special possession, that you may declare the praises of him who called you out of darkness into his wonderful light."
Main Point: I am forgiven.
Bible Story: Moses the Murderer, Exodus 2:11-3:10
In this our second week of Unqualified, we looked at another story from the life of Moses to learn more about how God can use even the most unqualified people. Check out our video from this week:
Moses made a terrible mistake. A mistake that, in his own mind, no doubt disqualified him from anything God might want to do through him in the future. But while God certainly did not condone what Moses did, God had already forgiven him and still had a plan for his life.
Talk with your family about mistakes each of you have made and how you felt about them and how you handled them. Reaffirm in your kids how no mistake they could make would take them outside God's love. Pray and ask God to help you grow in following Him and in seeking his forgiveness when you do make mistakes. Come back next week for week three of Unqualified!