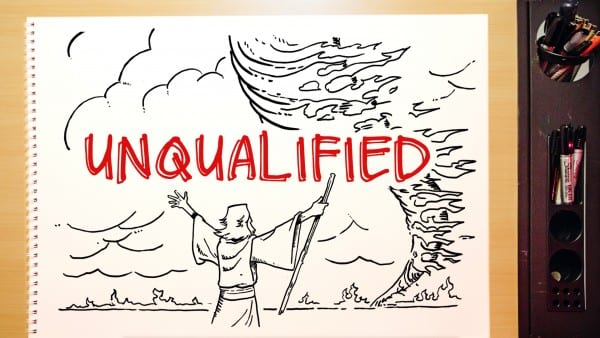 Series Memory Verse: 1 Peter 2:9, "But you are a chosen people, a royal priesthood, a holy nation, God's special possession, that you may declare the praises of him who called you out of darkness into his wonderful light."
Main Point: I am never alone.
Bible Story: Bye Bye Bye, Exodus 7:8-12:42, 13:17-14:31
This week in Motion we wrapped up our Unqualified series with one more story from the life of Moses. Check out the video here:
As Moses and the Israelites finally escaped from Egypt, they had the freedom they had so desperately desired. But they soon realized that slavery was all they had ever known. Suddenly the wide open-ness of freedom seemed frightening and they had second thoughts. God, however, intervened. He sent the pillar of cloud and fire to guide and protect them. He reassured them that they were never alone.
In our lives, God will most likely not send a pillar of fire to assure us of His presence, but He is with us just the same. No matter what challenge you're facing, never forget that you're never alone.
Next week is Easter and it will be the biggest weekend of the year! Make sure you're a part of it. Visit easteratelevationchurch.com for times and locations.