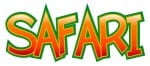 Monthly Focus: God Wants Me to Share
Bible Story: Jesus Feeds 5,000 :: John 6:1-14
Weekend Activity: coloring page
Take the coloring page your child colored this weekend and place it on your refrigerator where your toddler will see it. Use the coloring page to review the Bible story with your child. Get creative and glue 2 goldfish and five pieces of bread to the picture!
Ask your child how much food the little boy had in his lunch. Remind your child that the little boy shared his lunch with Jesus, God wants us to share with others too!
WEEKEND RESOURCE: Jesus Feeds 5,000 coloring page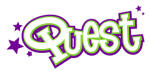 Main Point: Friends Take Turns!

Bible Story: Nehemiah 2:17-18, 4:21-22
Lesson Overview: Agent O and his spy helpers, Pogo and Dot, received a mission to help teach two kids in Spy City, Jeff and Sally, that Friends Take Turns! Jeff and Sally were playing hide-and-go-seek, and trying to hide at the same time. But after hearing the Bible story about Nehemiah and his friends rebuilding the wall of Jerusalem (Nehemiah 4:21-22), they decided to take turns hiding and seeking.
And children received their very own spy folder to collect an evidence photo each week of the series. If your Quest agent collects all eight pieces of evidence and brings their spy folder back on the weekend of March 3/4, he or she will receive their very own spy tool!
Memory Verse: We have a new memory verse for Quest this month all about friendship!
"A friend loves at all times." – Proverbs 17:17a
Review this memory verse with your child throughout our Spy Chase series!
WEEKEND RESOURCE: Evidence Photo coloring picture

Monthly Virtue: Obedience – choosing to do what's asked of you
Bible Story: Luke 11:27-28
Lesson Overview: Jesus is speaking to a crowd that just saw Him perform a miracle on a man named Beelzebub. While he is speaking a woman in the crowd yells out to Him, proclaiming that His mother is a blessed woman. Jesus responds to the woman explaining to her that those who obey God's Word are the ones who will be most blessed.
We won't be able to obey God's Word unless we know what it says; in fact, God commands us to read, study, and know His word so that we can obey Him. Have your child spend 4 days this week learning what it really means to obey God by completing the GodTime card he or she received this weekend. You can use the link below to print a copy of the GodTime card.
WEEKEND RESOURCE: Week 1 GodTime Card

eKidz Code: We are very excited about the opportunity we will have to minister to your Motion kids in 2012. Beginning this month, the content your kids will engage with is entirely original to Elevation. This gives us the incredible ability to lead your kids in the unique voice God has given Pastor Steven and this house.
There are 12 characteristics that define the culture of Elevation Church, that we call our "Code." In eKidz, we've taken six of those that apply best to kids and will teach each of those in various ways this year in Motion.
This weekend, Pastor Steven shared with the kids how obedience can lead to unity, one of the eKidz Code elements. Check out the video Pastor recorded for Motion!