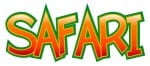 Monthly Focus: God Wants Me to Share
Bible Story: Jesus Feeds 5,000 :: John 6:1-14
Weekend Activity: "Loaves and Fish" craft
Use the "Loaves and Fish" craft your child created in class this weekend and play a hide-and-seek game! Take the 5 loaves of bread and 2 fish out of the brown paper lunch bag your child brought home from church this weekend. Hide them around your kitchen or house, then have your child find them.
When your child finds a loaf of bread or a fish have them place it in the brown lunch bag. Ask you child, "How many loaves of bread did the little boy share with Jesus? How many fish did the little boy share with Jesus?"

Say, "Just like the boy shared his food with Jesus, we can share our food with others who are hungry."
Check out the Elevation Outreach page to view opportunities to serve with our local outreach partners.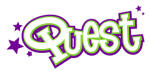 Main Point: Friends say kind words!
Bible Story: 1 Samuel 25:23-31 – David and Abigail
Lesson Overview: Quest kids went on a special mission to Hometown Stadium in Spy City this past weekend. Agent O's spy helpers Pogo and Dot witnessed the fans saying mean words to each other during the game. After hearing the Bible story about Abigail being nice and speaking kindly to David, the fans learned that "Friends say kind words!" and were good sports the rest of the game.
Quest agents also collected their fourth piece of evidence to glue into their Spy Folder at home this week. As you help your agent glue their piece of evidence into their folder, ask them to try and recite this month's memory verse without reviewing it:
Memory Verse: "A friend loves at all times." – Proverbs 17:17a
Weekend Resource: Evidence Photo Week 4 coloring picture

Monthly Virtue: Obedience – choosing to do what's asked of you
Bible Story: Matthew 26:36-41
Lesson Overview: Obedience isn't always easy. In fact, the disciples had a hard time obeying Jesus when he told them to keep watch while He prayed. Instead of keeping watch, the disciples fell asleep. It's not that the disciples disobeyed Jesus on purpose, but they had a hard time staying awake and doing what they said they would do.
Obedience is a choice and sometimes we make the wrong choice and disobey because we think that what we want to do is more important than what we've been asked to do.
We are not perfect. Jesus is the only one who ever led a perfect life. In our life, we will make lots of mistakes, but the important thing is that when we do mess up we ask for forgiveness from those we disobeyed and work hard not to make the same mistakes in the future.
Check out the resource below for "Drawn Out"  (a fun obedience game for the entire family!).
Weekend Resource: Drawn Out