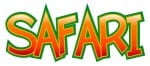 Monthly Focus: God Wants Me to Help
Bible Story: The Good Samaritan :: Luke 10:25-37
Weekend Activity: "The Good Samaritan" coloring page
It's a new month and toddlers will be learning that God Wants Me to Help!  CLICK HERE to download the February monthly newsletter for songs and activities to supplement at home what your child is learning in eKidz.
Take "The Good Samaritan" coloring page and attach it to the bottom of the calendar your family uses. Read the story of The Good Samaritan from Luke 10:25-27 and using your child's coloring page, review the story with him/her.
Remind your child that you can help others in lots of ways. You can collect old clothes you don't wear anymore, pull cans from your pantry for a food drive, help clean up the neighborhood, or serve a meal to those who are hungry.
Weekend Resource: The Good Samaritan Coloring Page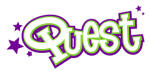 Main Point: Friends work together!
Bible Story: Luke 5:17-25
Lesson Overview: We needed lots of helping hands this past weekend to help the firefighters in Spy City!  Agent O noticed that the firefighters weren't working together to put out a fire, so he sent us with his secret agents, Pogo and Dot, to the scene of the accident. Pogo and Dot were able to share the Bible story about a paralyzed man's friends who helped him see Jesus (Luke 5:17-25) and taught the firefighters the only way they could put out the fire was to work together.
Quest Agents also collected their 5th evidence photo – make sure to help your child glue it into their Spy Folders at home this week. As you help your agent glue their evidence photo, ask him or her to tell you the Bible story about how the paralyzed man was able to see Jesus.
During bedtime this week, take the opportunity to ask your child to recite the memory verse we are learning during our Spy Chase series:  "A friend loves at all times." – Proverbs 17:17a.  After your child recites the verse, pray with your child about being a good friend to others.
Weekend Resource: Evidence Photo Week 5
Is your child missing week 1, 2, 3, or 4 Evidence Photo's?  Download them today – Evidence Photo 1, Evidence Photo 2, Evidence Photo 3, Evidence Photo 4 

Monthly Virtue: Serving – doing something to help others.
Bible Story: Romans 16:3-4
Lesson Overview:  This weekend we started learning about a new virtue – SERVING.  Serving is doing something to help others.  We read a Bible story about a husband and wife who used their ability to build tents to serve God.  Because they served God in that way, they started a chain reaction that led many people to know God.
Spend some time this week helping your child learn the memory verse for this month:
"Dear children, let us not love with words or tongue but with actions and in truth." 
1 John 3:18
We want your child to Bring It! during the month of February, and learning the memory verse will earn your child 500 points!
Did your child bring home one domino from eKidz Motion this past weekend? Don't miss the eKidz Blog tomorrow to watch episode 1 of our new series The Science of Serving to find out why!  
Weekend Resource:  Week 1 GodTime Card