Monthly Focus: God Wants Me to Help
Bible Story: The Good Samaritan :: Luke 10:25-37
Weekend Activity: "Ronald McDonald House Welcome Box" craft
This year, eKidz is partnering with the Ronald McDonald House for the eKidz Invasion during Love Week. The Ronald McDonald House exists to offer hope, support, and love to families struggling with children's illness and provides a safe, affordable, and caring "home away from home." eKidz will be INVADING the Ronald McDonald House with love and support.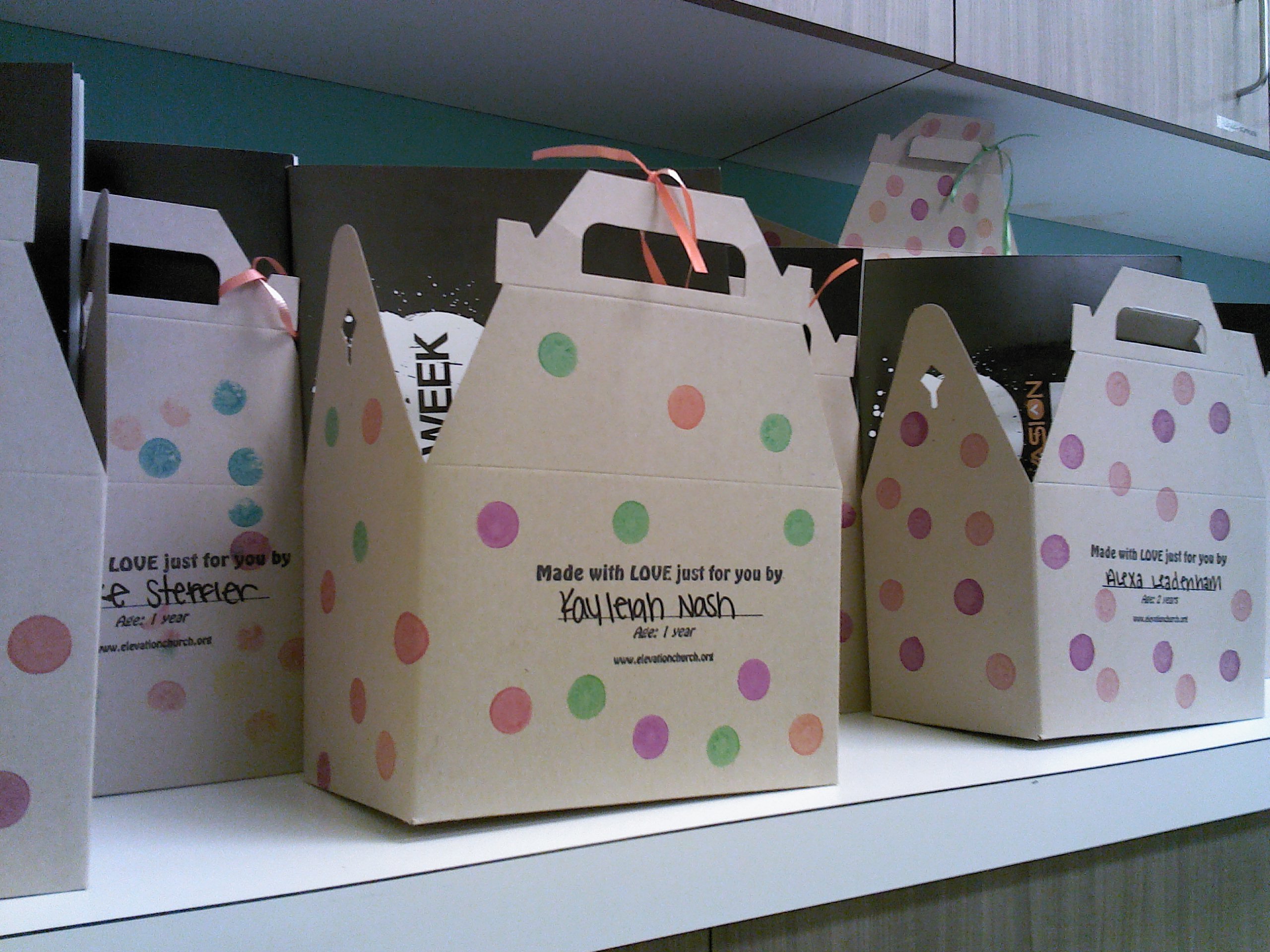 One way we are supporting the Ronald McDonald House is providing Welcome Boxes to families. Use the Welcome Box your toddler decorated and have your family work together to fill it with items. As you shop for items, encourage your toddler to help choose items to go in the box. Use the instruction card attached to the box for ideas of items to go inside the box. Once your family has filled the Welcome Box, you can drop it off at the Ronald McDonald House (1613 E. Morehead St. Charlotte, NC 28207) or to your child's Toddler room on February 18/19.
If your child was not at eKidz this weekend, find a container to use for your welcome box and download the "Welcome Box" instructions below for further instructions.  Your child will have fun helping while learning God Wants Me to Help!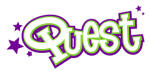 Main Point: Friends stay together!
Bible Story: Ruth 1:8-18
Lesson Overview: We got stuck in a sticky situation this past weekend in Quest – Agent O's spy helper Pogo gave their friend Frankie a high-five and their hands stuck together! Pogo had glue on his hands, and he and Frankie had to stay together all day long. While they were stuck together, Pogo was able to share the Bible story of Ruth and Naomi (Ruth 1:8-18). Pogo and Dot were able to teach Frankie that "Friends stay together!" just like Ruth stayed with Naomi through hard times.Quest agents also collected their 6th piece of evidence for their Spy Folders. After you help them glue the evidence into their Spy Folder, look at the pieces of evidence from the past six weeks and review the Bible stories with your child.
Don't forget to talk with your family about the eKidz Invasion and Love Week.  Use the Love Week: eKidz Invasion Calendar your child brought home this weekend and decide how your family will be serving during Love Week.
Weekend Resource: Evidence Photo Week 6 coloring picture

Monthly Virtue: Serving – doing something to help others.
Bible Story: Luke 10:25-37
Lesson Overview:  Through the story of the Good Samaritan, we learned that God has called us to serve others even if it means we have to stand out.  We also had the privilege of hearing from Pastor Steven as he shared about Love Week and the impact serving can have.
As your family serves during the eKidz Invasion and Love Week, make sure your child wear's the awesome eKidz Invasion t-shirt Pastor gave to all the kids and pick-up your own Love Week shirt at the event you serve.  And don't forget to check out the Love Week: eKidz Invasion Calendar your child brought home to use during Love Week and to plan when your family will serve all year long!
Check out the video Pastor recorded for Motion!
WEEKEND RESOURCES:  Week 2 GodTime Card