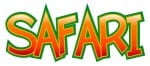 Monthly Focus: God Wants Me to Help
Bible Story: The Good Samaritan :: Luke 10:25-37
Weekend Activity: "Good Samaritan Bear" activity
This weekend your child met a new friend – Bernie the Bear! He had many boo-boos and needed your toddler helped him put band-aid's on his boo-boos.  Review how your child can help others by using one of their stuffed animals and pretend it has several boo-boos. Give your child several band aids and ask how he/she can help. For example, Bernie the Bear stubbed his toe, can you help put a band aid on his toe? Or, Bernie the Bear fell down and scraped his knee, what can you do to help Bernie? As you review the monthly focus, God wants me to help, talk with your child about how he/she can help others.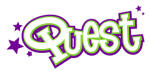 Main Point: Friends help others!
Bible Story: 2 Samuel 9:1-7, David and Mephibosheth
Lesson Overview: Agent O gave his spy helpers Pogo and Dot a special mission this past weekend in Quest. The doctor of Spy City wasn't helping his sick friend Bernie feel better, so Pogo and Dot went to see him to share the Bible story about how David helped Mephibosheth.  After the doctor heard the story about how David reached out to a poor man named Mephibosheth and gave him land that once belonged to his father, Saul, the doctor decided to help his sick friend Bernie.
Quest agents collected their seventh piece of evidence to be glued in their Spy Folder at home this week. Help your child glue their piece of evidence in their Spy Folder, and ask them to show you the hand motions that go along with our main point this week, "Friends help others!"
                  FRIENDS                                      HELP                                      OTHERS
These past 7 weeks your child has had a lot of fun learning what the Bible says about friends while learning how to be a spy.  And we want to see what an awesome spy your child has become!  CLICK HERE to learn more about the Spy Chase Photo Challenge and a chance to win a Spy Chase Party Pack for your child and 12 friends!
Weekend Resource: Evidence Photo Week 7 coloring picture
Monthly Virtue: Serving – doing something to help others.
Bible Story: John 6:5-10
Lesson Overview:  This weekend we read the story of David, the young boy who served at home by tending to his family's sheep each day. Because David was willing to serve at home, God was able to use Him in many BIG ways as he got older.  Remember, like David, God wants us to serve at home.  Encourage your Motion child to spend time this week finding out what else the Bible says about serving at home by completing their GodTime Card!
WEEKEND RESOURCES:  Week 3 GodTime Card