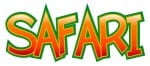 Monthly Focus: God Wants Me to Help
Bible Story: The Good Samaritan :: Luke 10:25-37
Weekend Activity: "We Can Help Others" coloring page
This month we have had a lot of fun learning God wants me to help.  Use the coloring page your child colored this weekend to talk with your child about helping others.  Veggie Tales has a great movie about helping your neighbor called Are You My Neighbor? (You can find the movie at www.christianbook.com.) Watch Are You My Neighbor? and discuss how your family can help your neighbors.
Weekend Resource: "We Can Help Others" coloring page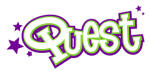 Main Point: Friends share!
Bible Story: John 6:5-10, Feeding of the 5,000
Lesson Overview: In Spy City, we discovered that Mr. Huckleby, the ice cream man, wasn't sharing his ice cream with anyone! We followed Agent O's spy helpers Pogo and Dot to the Ice Cream Truck, and shared the Bible story about how Jesus fed 5,000 people with a little boy's lunch of five loaves of bread and two fish. Mr. Huckleby realized that he should be like the little boy and share what he has with others. He wanted to do what God says in the Bible and be a good friend by sharing his ice cream with everyone!
Review the Spy Chase memory verse with your child so they can say it next week in Quest. Small Group Leaders will be quizzing kids to see how well they can remember this verse about friendship!
Memory Verse:  "A friend loves at all times." – Proverbs 17:17a
And the Spy Chase Photo Challenge winner is…
Thanks to all the families who participated in the Spy Chase Photo Contest!  We had a lot of super sneaky spy photo's submitted and hope your agent had fun dressing up, and hiding and sneaking around like a spy!
Congratulations to the Steffler family, winners of the Spy Chase Photo Challenge! You won a Spy Chase Party Prize Pack for you and 12 of your spy's friends! The pack includes party decorations, pizza delivered by an eKidz Agent, cupcakes, games and prizes, and a fun spy movie! Congratulations!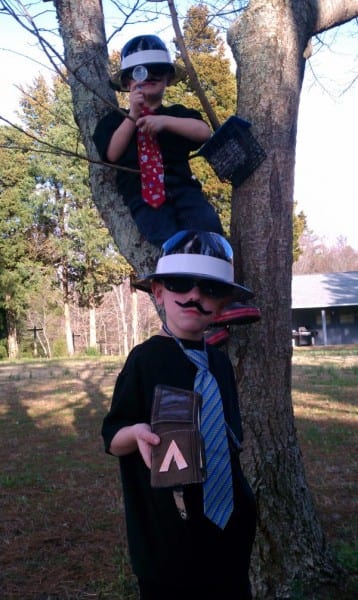 Weekend Resource: Evidence Photo Week 8 coloring picture
Has your child collected all 8 evidence photo's during the Spy Chase series?  Make sure your child brings their Spy Folder to church the weekend of March 3 or 4 for a special spy prize! If your child is missing any Evidence Photo's download them today to add to your child's spy folder: Evidence Photo 1, Evidence Photo 2, Evidence Photo 3, Evidence Photo 4, Evidence Photo 5, Evidence Photo 6, and Evidence Photo 7.

Monthly Virtue: Serving – doing something to help others.
Bible Story: Acts 3:1-10
Lesson Overview:  This weekend in Motion we wrapped up our series "The Science of Serving." This weekend through the example of Peter and John we learned that serving, doing something to help others, shouldn't just be a one time event, but it should be something we strive to do every day. We challenged our first through fifth graders to look for opportunities this week to serve, and to pray that God would place in their hearts a constant attitude of service.
Help your child remember to spend time each day this week completing the activities on their GodTime Card as a reminder that God wants us to look for ways to serve others just like Peter and John did.  Download the GodTime Card, below.
WEEKEND RESOURCES:  Week 4 GodTime Card