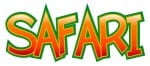 Monthly Focus: God Wants Me to be a Friend
Bible Story: Ruth and Naomi :: Ruth 1:15-18
Weekend Activity: "God Wants Me to be a Friend" coloring page
March is all about FRIENDS and we are teaching your child that God wants me to be a friend! CLICK HERE to download the March monthly newsletter for songs and activities to supplement at home what your child is learning in eKidz.
Read the story of Ruth and Naomi from Ruth 1:15-18 to your child and use your child's coloring page from the weekend to review the story with him/her.
Weekend Resource: "God Wants Me to be a Friend" coloring page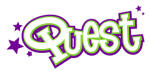 Bible Story: Matthew 7:12, The Golden Rule
Lesson Overview: This past weekend in Quest we had a SPY PARTY and celebrated all we've learned the past 8 weeks about friendship from our Spy Chase series! We reviewed all of the great Biblical examples of friendship and concluded our series by learning The Golden Rule, to "treat others the way you would like to be treated".
Kids had fun creating their very own agent names (ever heard of Agent Squishy Feet, Agent Sticky Flowers, or Agent Sleepy Ankles?  We met them this weekend!). Also, kids created handshakes as they learned that when they are looking to make a good friend, the best thing they can do is to be a good friend.
We also watched the Veggie Tales movie "Sheerluck Holmes and the Golden Ruler" and learned how Sheerluck Holmes and Dr. Watson learned how to be good friends the hard way.  It took Sheerluck working alone to realize how important Dr. Watson was to their spy team. Sheerluck and Dr. Watson were able to solve the case and catch the criminal once they shared their clues with one another.
We hope your child had a great time learning how to be a good friend through our Spy Chase series and can't wait to see your child next weekend in Quest as we start our new series called Action 7 World News!  Here's a preview of the series:
Breaking News!  Action 7 World News is about to go on air for some late-breaking, action-packed Good News!  It's the biggest story to ever hit the headlines.  Follow the Action 7 World News team as we report on the life of Jesus.

Monthly Virtue: Humility – Putting others before yourself.
Bible Story: God Opposes the Proud :: James 4:6b
Lesson Overview:  Let's . . . get . . . ready . . . to . . . rumble!  It's March and we kicked off a new series in Motion all about basketball called March Madness: The Matt Milton Story.
In the first episode of March Madness, we met Matt Milton, a high schooler who is very prideful of his basketball ability even though he has only ever played video game basketball.  When he decides to try out for his school's basketball team and his pride keeps him from putting in the necessary work, the results are painfully humbling.  Check back tomorrow to view the first episode of March Madness!
Pride is the opposite of humility, and when we see ourself as better than someone else, we are prideful.  In our scripture for this week we read that "God opposes the proud but gives grace to the humble."  God is against those who are proud.  The word oppose in the verse comes from the word OPPOSITE.  God wants us to be the OPPOSITE of proud – humble!
Humility means putting others before yourself, and Jesus set the standard for humility by putting us before Himself when he willingly died on the cross so that we could have eternal life.
Help your child spend some time this week learning more about humility by completing the activities on their GodTime card.
WEEKEND RESOURCES:  Week 1 GodTime Card