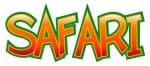 As we continue to teach your child God wants me to be thankful, this past weekend your child made a Thankful Door Hanger. Have your child choose a door to hang their door hanger on where your family will see it. Every time a person in your family sees the Thankful Door Hanger this week, have them shout 'I'm thankful for _________.'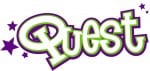 For the past 3 weeks, Quest-age children have been at the circus with their new friend Ethan, learning different life lessons. This past weekend, Quest children learned I will listen and made a fun circus train to help them remember the bottom line.
This week, read the Bible story of Moses and the burning bush found in Exodus 3:1-10 with your child to review how Moses listened to God. Have your child put their circus train on their bathroom mirror. Every morning while there are getting ready for the day, have them say 'I will listen!
If your child missed Quest this past weekend, he/she can make a version of the circus train we made. Click HERE  to print off the circus train pieces. With your child cut out the pieces and glue them together to make your own fun circus train.

Pastor Steven teaches us that when we are grateful for something, or someone, we should say it and show it. This weekend in motion your kids had a chance to hear this message from Pastor firsthand. We continued in our creativity series, focusing on using our imagination to show gratitude.  Click HERE to watch Pastor's video.
Our kids created "an alphabet thanksgiving" where they were able to write down something they were thankful for that corresponded to each letter of the alphabet. In addition, kids were able to use their creativity to make "cards of gratefulness" to give to someone they are thankful for.  It was a great opportunity for us to remind kids what an incredible provider our God is, and a simple way for them to say and show their gratefulness.
Continuing the conversation….
This week, as you prepare for thanksgiving, put a piece of poster board on your table and work together as a family to come up with one thing you are thankful for that corresponds with each letter of the alphabet.  Tell your motion kid(s) that they can't repeat any of the things their group used this weekend. Then spend time taking turns praying and thanking God for all He has given your family. Hang your poster somewhere in your house to remind you of all you have to be grateful for.
As a family, think of 3 people in your life that you are grateful for; then come up with a way for your family to say and show how thankful you are for them. You could make them a card, bake cookies, wash their car, or invite them over for a meal.
As a family you can use your imagination to show your gratitude!