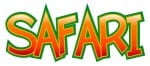 Monthly Focus: Jesus is Alive!
Bible Story: John 20:11-18
Weekend Activity: Roll Away Tomb craft
Jesus is Alive! and during the entire month of April we are celebrating Jesus' resurrection!  Your child had fun decorating a Roll Away Tomb craft. The front of the tomb rolls away to show that Jesus has risen from the dead and is alive! Place your child's Roll Away Tomb craft on the refrigerator at their eye level, so that when they see it, they can 'roll the tomb away' and see that Jesus is Alive!
If you were unable to make it to eKidz this past weekend, print out the Roll Away Tomb resource.  Cut the page in half, cut the stone out, and then use a brass fastener to affix the stone over the front of the tomb. Have your child decorate the tomb with rock and flower stickers.
WEEKEND RESOURCE: Roll Away Tomb page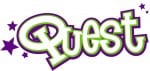 Bible Story: Matthews 27:32 – 28:10, Jesus' Crucifixion and Resurrection
Lesson Overview: This weekend in Quest we had fun celebrating Easter and that "Jesus Loves Me!" We heard the good news about the hardships Jesus endured on the cross, how He died for our sins, but then rose again after three days! We also sang worship songs about Jesus and how much he loves us.
We concluded our "Chicken Challenge" this weekend during our Easter worship experiences. The Quest offering collected from the past five weeks will go to Samaritan's Purse to buy baby chickens to serve as a source of income and food for families.
To celebrate the end of the "Chicken Challenge" we had baby chickens at all of our Elevation locations for Quest kids to see what their offering is going towards. The kids loved having baby chickens in the room – make sure to ask your child about it!
Thank you to all of you who generously gave offering towards the Chicken Challenge!
(BELOW: Our friend Jack decorated his chicken offering container and brought it to Quest today to give towards the Chicken Challenge!)

Monthly Virtue: Faith – Believing in what you cannot see.
Monthly Bible Verse: "We live by faith, not by sight."  2 Corinthians 5:7
Bible Story: Noah and the Ark :: Genesis 6-9
Lesson Overview: This weekend we learned about a man who made it into the Bible's "Hall of Faith" – Noah! Noah had faith that God had a reason for asking him to build a giant ark – even if it did sound CRAZY! Sometimes we may have a hard time believing that something God is telling us is true, or we may even have a hard time believing what the Bible says is true. That's faith! Believing in what you cannot see.
During April, by using the GodTime card, children will have a chance to read four different stories about people in the Bible who showed great faith. Help your child spend time this week with their GodTime card and find out this week's Bible character!
WEEKEND RESOURCE: Week 1 GodTime Card