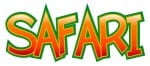 Monthly Focus: Jesus is Alive!
Bible Story: John 20:11-18
Weekend Activity: Cross seek-and-find
Jesus is Alive! and your toddler had a lot of fun learning this while searching for crosses hidden around the room!  When toddlers found a cross they celebrated and said Jesus is Alive!
You can recreate this activity at home with your child.  Download and print the cross templates below or grab some construction paper, cut crosses out, and hide the crosses around your home. Each time your child finds a cross, yell Jesus is Alive! and jump up and down!
Once your child has found all of the crosses say, "Jesus loves us very much and He is alive!"
WEEKEND RESOURCE: Cross Cut-Outs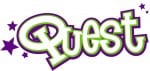 Bible Story: Matthew 28:16-20
Series Bible Verse: And surely I am with you always, to the very end of age.  Matthew 28:20b
Lesson Overview: We've had so much fun during the Action 7 World News series learning about the life of Jesus!  This was our last weekend in the news studio and we learned "I will tell others about Jesus!" from the Bible story about Jesus giving the Great Commission. Jesus told his disciples to go out and tell everyone the Good News – that Jesus is alive! We watched our anchor friend Ethan work together with a news reporter from another news station to share the good news of Jesus with everyone in the park.
This week review the Action 7 World News memory verse with your child:
"And surely I am with you always, to the very end of age." – Matthew 28:20b
If your child can recite it, reward him or her with a special treat!




Monthly Virtue: Faith – Believing in what you cannot see.
Monthly Bible Verse: "We live by faith, not by sight."  2 Corinthians 5:7
Bible Story: Jericho :: Joshua 6
Lesson Overview:  All month we have been learning about faith by looking at some men from the Bible who were known for their faith – Noah, Abraham, and Moses.  This weekend in Motion we read the story of Joshua and the battle of Jericho.  God told Joshua and the Israelites to march around the walls of Jericho instead of going into battle.  The Israelites probably felt pretty silly marching around the walls of the city for a week, but the instructions from God were clear and they chose to have faith in His plans and obey what He had commanded them to do.
Sometimes we may not understand God's instructions or we may think that they don't make sense, but we can follow the example of Joshua and the Israelites and choose to have faith in God's plan and purpose for our lives even when we don't understand.  Help your child with their GodTime card this week to learn more about Joshua and his men and the faith they had in God.
WEEKEND RESOURCE:  Week 4 GodTime Card