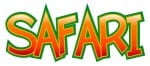 Monthly Focus: God wants me to trust Him!
Bible Story:  Joshua 6:1-20
Weekend Activity: Blow the Trumpets!
Make the Bible story come alive for your toddler!  Download the Joshua and the Wall of Jericho Bible story.  Grab the trumpet your child brought home from eKidz and sit down with your child to read the Bible story.  When you reach the line in the story that says, "On the seventh time around, the priests blew trumpets and Joshua led the people to shout with loud voices!"  encourage your child to blow their trumpet.  After you finish reading the story, say, "because Joshua trusted God and and did what God said the wall came tumbling down!  God wants us to trust Him, too!"
WEEKEND RESOURCE: Joshua and the Wall of Jericho Bible story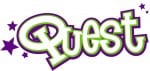 Bible Story: Revelation 1:1-2, 21:2-4
Main Point: "The Bible Says Jesus is Coming Soon!"
Memory Verse: "When you look for me with all your heart, you will find me." – Jeremiah 29:13
Lesson Overview:  HEY-HO BUCCANEERS! We traveled the high seas and discovered that "The Bible Says Jesus is Coming Soon!" Many years after Jesus went to heaven, Jesus visited John and wanted him to write a book about all the things that he saw and then send it to the churches. We discovered with our piratey eyes that Jesus is in heaven, and that Jesus is coming back to earth soon!
This weekend in Quest, kids collected their eighth and final treasure chest to glue on their treasure map! Here is this week's fun piratey riddle for you and your child to solve together:
I'M SHINY AND ROUND,
I WEIGHT LESS THAN A POUND.
YOU CAN PUT ME IN A TREASURE CHEST,
FINDING ME IS WHAT PIRATES DO BEST.
The answer to the riddle is a COIN! Find the coin picture on the Pirates! treasure map. Then, help your child glue the treasure chest on their treasure map. Make sure your child brings their Pirates! treasure map (with all 8 treasure chests) back to Quest on the weekend of July 28 and 29 for a special pirate prize!
This week, make a Pirate Treasure Map with your child to reinforce what they learned in Quest this weekend. Have fun!
PIRATE TREASURE MAP
Grab a white piece of paper, a pencil, tape, and a few pieces of candy. Pick a room in your house to have a treasure hunt.  Draw the room on your piece of paper, including tables or any other furniture. Hide candy around the room, marking the spots on the map  with a dot where you hid the candy.  On a small piece of paper, write the words "The Bible Says Jesus is Coming Soon" and tape it to the last piece of candy. This will represent your  "treasure."  Mark the spot on the map with an "X" where you hid the treasure.  Connect the dots in any order you'd like, and make sure the trail leads to the "X" on your map.  At the conclusion of the treasure hunt, read the Main Point to your child while they eat their candy!
Next weekend (July 28/29) it's a PIRATE PARTY in Quest to celebrate all we've learned about Jesus in our Pirates! series. Have your child dress up in their best pirate costume and we will celebrate the conclusion of our series by learning "The Bible Says God Has a Plan For Me!"
WEEKEND RESOURCE:   Treasure Chest #8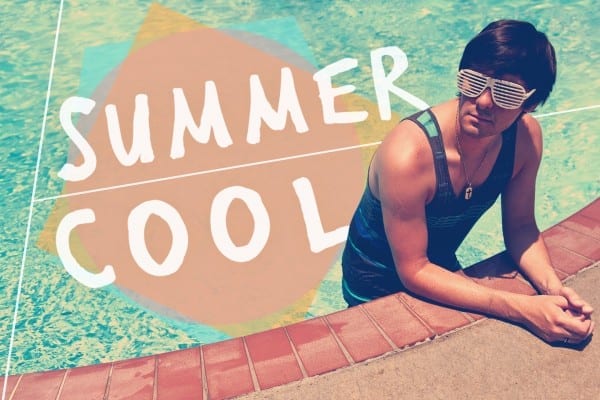 Monthly Virtue: Learn – All about your Bible and how to study it.
Monthly Bible Verse: "Your word is a lamp to my feet and a light to my path."  Psalm 119:105
Bible Story: Numbers 22:28 :: Judges 4:21 :: Song of Solomon 1:15-16a :: Micah 6:8
Lesson Overview:  Did you know your child is enrolled in a summer school class?  Yep, that's right, your child is enrolled in the coolest summer school class ever called Summer Cool!  In this two week series, we will be learning some pretty cool things about our Bibles from a pretty cool guy – Colton Jones, a.k.a. The Professor.  Not only is he a super cool guy, he's really really smart!
This weekend in Motion we discussed what makes the Bible so cool.  This week your child will have the opportunity to read some other cool Bible stories using Professor Colton's Ultimate Summer Cool Guide and completing assignments.  Your child received their guide this weekend in Motion.
Proverbs 27:17 says,  "As iron sharpens iron, so shall one man sharpen another." The only way to make iron sharper is with another piece of iron. If we want to grow in our walk with God we need to have people in our life that help us to stay on track with reading our Bible, memorizing Bible verses, and spending time praying to God.
Set aside time each day to review each assignment and see what your child is learning about the Bible.