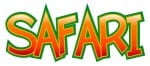 Monthly Focus: God wants me to trust Him!
Bible Story:  Joshua 6:1-20
Weekend Activity: The Falling Wall
We saw some expert builders this weekend in eKidz as your toddlers recreated an edible wall of Jericho! This week build your own edible wall with your toddler.  Say, "God told Joshua and his army to march around the wall of Jericho.  Let's build a wall."
Spread 1/2 inch of whipped cream cheese on a plate and give your child graham crackers.  Help your child stand the graham crackers up in the cream cheese to build the walls of Jericho.  Say, "Joshua and his army marched for seven days, and on the seventh day played trumpets and shouted.  Let's shout!"  Make noise and shout.
Say, "After Joshua and his army made lots of noise, the walls came tumbling down!  Let's shake our wall and make it tumble down!"  Help your children shake their plates.  Say, "Joshua trusted God and did what He said, and we can trust God too!  God wants us to trust Him!"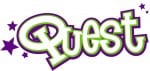 Bible Story: 1 Samuel 17:1-51
Main Point: "The Bible Says God Has a Plan For Me!"
Memory Verse: "When you look for me with all your heart, you will find me." – Jeremiah 29:13
Lesson Overview: LAND-HO BUCCANEERS! We've come ashore after our 9 week adventure to Treasure Island! We finished up our pirate adventures with our final voyage on the high seas, learning "The Bible Says God Has a Plan For Me!" and heard the Bible story of David and Goliath.
Even when David was just a shepherd guarding sheep, God had a plan for him. God prepared David while he was a shepherd so that one day he could defeat Goliath and save his people. We discovered that God has a plan for each of us, and is preparing us for that plan right now!
We also met some new pirate friends during our Quest party!  George, Elliot, and Sedgewick were good pirates who saved Princess Eloise and Prince Alexander, and learned that God puts everything inside of us to do what He's called us to do and has a plan for each of us!  You can meet our new pirate friends too!  Watch the Veggie Tales movie, "The Pirates Who Don't Do Anything," with your child to meet George, Elliot, and Sedgewick and follow their pirate adventures.  Use the movie to spark a discussion about how God has a great plan for your child.
Use the following discussion questions to talk to you preschool about what they learned about David this weekend from our Bible story:
What did David do every day for his father? (Watch his sheep)
What did David's father ask him to bring to his brothers? (Food to eat)
Who did David say he would fight in order to protect his people? (Goliath)
What did David use to defeat the giant, Goliath? (A slingshot and 5 rocks)
God had a plan for David to defeat Goliath and protect his people, but who else does God have a plan for? (Me!)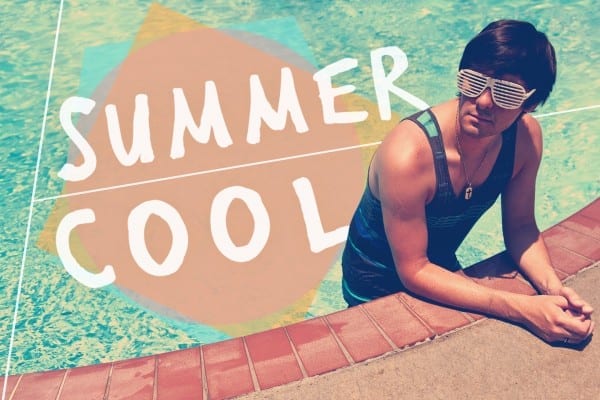 Monthly Virtue: Learn – All about your Bible and how to study it.
Monthly Bible Verse: "Your word is a lamp to my feet and a light to my path."  Psalm 119:105
Bible Story: Numbers 22:28 :: Judges 4:21 :: Song of Solomon 1:15-16a :: Micah 6:8
Lesson Overview: This weekend was class number two of the summer school class your child is enrolled in.  All Motion kids (1st – 5th) grade are enrolled in the coolest summer school class ever called Summer Cool where they are learning some pretty cool things about the Bible from the coolest professor around, Professor Colton Jones.
This weekend we discussed the importance of studying the Bible and how to study the Bible.  Understanding what God's Word says and being able to apply it to our lives is the best way to have a relationship with God and experience His power in our lives.
Again this week your child will have the opportunity to complete another week of devotionals using Professor Colton's Ultimate Summer Cool Guide.
Set aside time each day to review each assignment and see what your child is learning about the Bible.
WEEKEND RESOURCE:  Professor Colton's Ultimate Summer Cool Guide