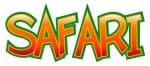 Monthly Focus: God wants me to be kind!
Bible Story:  1 Kings 17:7-15
Weekend Activity: Elijah and the Widow coloring page
During August your toddler is learning all about kindness!  The concept of kindness is best taught to toddlers by modeling kindness and encouraging and praising your toddler when he or she is kind.
This month look for ways your child is showing kindness.  Take a picture of your child and send us a tweet (@eKidz) telling us how your child is being kind!
One night this week grab the Elijah and the Widow coloring page your child brought home this weekend from eKidz.   Review the Bible story with your child by reading the Bible story summary on the back of the coloring sheet.  After reading the story to your toddler, ask your child some questions about the picture:
Where is Elijah?  Point to Elijah.
What is in Elijah's hand?  (bread)
Where is the widow and her son?  Point to the widow and her son.
Say, "The widow showed kindness to Elijah and gave him bread even though she didn't have much food.  The widow showed kindness, and we can too!  God wants us to be kind!"
WEEKEND RESOURCE: Elijah and the Widow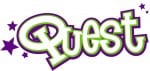 Bible Story: Luke 3:3-6, 15-18
Main Point: "I Tell Others About Jesus!"
Memory Verse: "For we are God's handiwork, created in Christ Jesus to do good works." – Ephesians 2:10a
Lesson Overview: 
Lights, Camera, Action! We went backstage on the set of Entourage Studios and joined Moviestar, a famous actress, as she learned what the Bible says about Jesus!
Moviestar's agent told her about a sparkly cell phone and how it's the greatest thing ever. He told Moviestar that she should tell everyone about it! The studio prop master heard what Moviestar's agent said, but didn't think that a cell phone was the greatest thing ever.
The studio prop master shared the Bible story about John the Baptist (Luke 3:3-6, 15-18) and we learned that Jesus is the greatest thing ever! Moviestar decided that she was going to tell everyone about Jesus instead of the sparkly new cell phone!
Your Time Card
Parents, you should have received a Your Time Card on the way out of Quest this weekend. This card contains information about our current series, including the Bible stories and main points your child is learning each weekend.  Use this tool once or twice each week to help talk to your child about what they are in learning in Quest.  Hang it on the refrigerator, put it on the dashboard of your car, or use it at bedtime with your child.
WEEKEND RESOURCE: August Your Time Card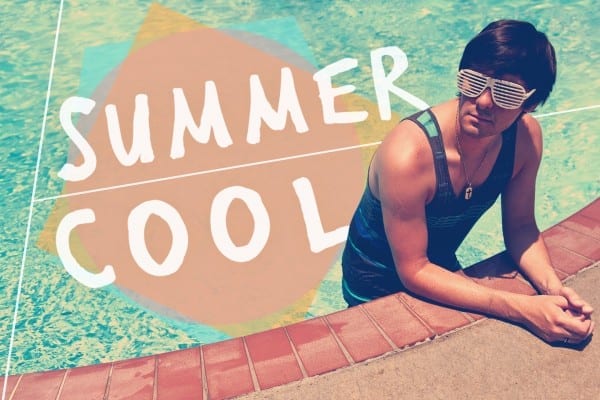 Monthly Virtue: Learn – All about your Bible and how to study it.
Monthly Bible Verse: "Your word is a lamp to my feet and a light to my path."  Psalm 119:105
Lesson Overview:  This weekend was the final week of our Summer Cool series where we've been learning from Colton Jones, aka 'The Professor', in the coolest summer school class ever! He has been teaching us some pretty amazing things about the Bible and why the Bible is so cool!
The Professor has showed us that there are some really cool stories in the Bible about talking donkeys and mushy love stories. He also taught us that when we study the Bible, it shows us how to have a good life through obeying God and helping others.
Another thing that The Professor taught us is that, unlike most of our schoolbooks, we can write in the Bible! Writing and highlighting in your Bible is a great way to study it and learn what God has to say. During this series, we have learned that not only is the Bible cool, it's the coolest book around.
This weekend The Professor taught us the Bible is SO COOL that when people write songs to worship Jesus they use verses and lines straight from the Bible – its words are powerful!
In small group, we learned another way to study our Bible called the PRAY-READ-ASK method.  Spend time this week talking to your child about this method and study the Bible together using it.
PRAY
Why do you think it's important that we pray before we read the Bible?  (When we read and study the Bible it's a conversation between us and God – it's a two-way conversation.)
What sorts of things should we pray about?  (For wisdom, that God will help us to see and learn what He wants us to.  To thank God for giving us the Bible.)
READ
Read the verse or passage you want to study.  You may even want to read it a few times.
After you read a passage, write in your Bible – circle, underline, highlight, or cross out words (words that spoke to you, words that were written multiple times, commands the Bible gives us, etc.).
ASK
Ask yourself two questions: (1) What does this passage mean? and (2) What does this passage mean to me?
You can write the answers to these questions right in your Bible!
Sometimes, we read things in the Bible we don't understand.  What could we do if we didn't understand something written in the Bible?  (Ask our parents, ask our small group leaders, pray to God and ask Him to help us understand what we read.)