1st – 5th Grade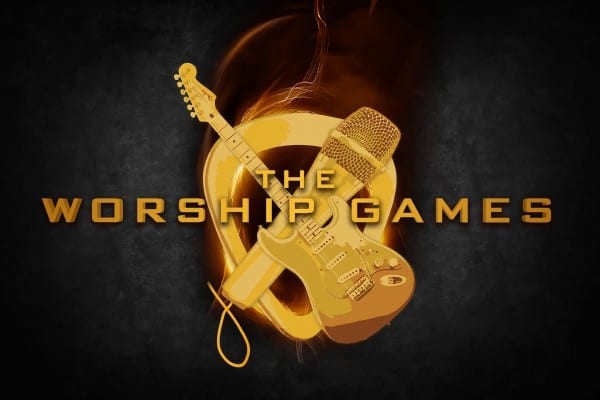 Monthly Virtue: Worship – choosing to praise God no matter what.
Monthly Bible Verse: "Be joyful always; pray continuously give thanks in all circumstances, for this is God's will for you in Christ Jesus."  1 Thessalonians 5:16-18
Bible Story: Psalm 100
Lesson Overview:  Worship is choosing to praise God no matter what.  We worship God because of who He is and what He has done for us!  Moses set a great example of worship for us in Exodus 15:1-4.  This week, read these verses with your child.  Think about how Moses describes who God is and what he saw God do in his life.
Only three tributes remain!  Check back on the blog tomorrow to see which tribute was eliminated from the Gamemaker's archery challenge!!
And don't forget to cast your vote for the Favored Tribute! Whether the tribute has been eliminated from the games or is continuing to compete in the competition, who is your favorite tribute?  The Favored Tribute will receive a very special gift from the Gamemaker.
WEEKEND RESOURCE:  The Worship Games – Week 2 GodTime Card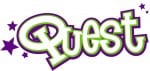 3 years – Kindergarten
Bible Story: Luke 17:11-19; Jesus Heals the 10 lepers
Main Point: "I Will Thank Jesus!"
Memory Verse: "For we are God's handiwork, created in Christ Jesus to do good works." – Ephesians 2:10a
Lesson Overview: There was a lot of backstage excitement this weekend at Entourage Studios as Quest kids hung out backstage with our good friend Moviestar and learned that we should be thankful to God for everything we have!
Moviestar's agent told her she should pray to God and ask Him for cooler stuff, even though Moviestar thought her stuff was pretty great. When Prop Master overheard her praying for these new things, he decided to share a Bible story about being thankful. After hearing the Bible story about the 10 lepers, we learned "I Will Thank Jesus" just like the single leper who returned to say 'thank you' to Jesus.  Moviestar learned that she should pray to God and thank Him for all of the things she has!
We wrap up our Entourage series next weekend, so don't let your Quest child miss our red carpet fun while we learn how to be a friend like Jesus!
Monthly Focus: God wants me to be kind!
Bible Story:  1 Kings 17:7-15
Grab a Bible and read 2 Timothy 2:24b to your toddler.  It says, "Be kind to everyone."  Practice showing kindness with your toddler by decorating cookies to give to a neighbor.  While decorating the cookies, talk to your child about kindness.
When you give someone a hug, are you being kind?  (Yes!)
When you draw a picture for someone, are you being kind?  (Yes!)
When you play with your friend, are you being kind?  (Yes!)
When you help your teacher clean the room, are you being kind?  (Yes!)
When the cookies are finished, deliver them to a neighbor.  As you walk back home, say, "Thanks for showing kindness to __________ (insert neighbor's name) by giving a gift of cookies.  You were very kind!  God wants us to be kind!"