1st – 5th Grade
Monthly Virtue: Faith – believing in what you cannot see.
Monthly Bible Verse: "For I know the plans I have your for you declares the Lord, plans to prosper you and not to harm you, plans to give you hope and a future."  Jeremiah 29:11
Bible Story: Digging Ditches :: 2 Kings 3:15-20
Lesson Overview: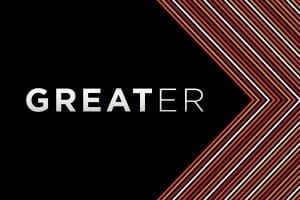 When we have BIG dreams, we have to start small. Israel needed God to provide water because there was a drought.  Elisha told the king in order for God to do a miracle, the nation would have to dig a valley full of ditches.  After they did something small for God, God did something BIG for them by filling all the ditches full of water and helping Israel win the battle!
In Motion during the Greater series we will partner with our church as Pastor Steven preaches a series based on his new book, Greater.
Many of the concepts we will cover this month in Motion will also be taught in the main worship experience, so parents make sure you pick up a copy of Greater and don't miss church this September – you have a greater opportunity for family conversations!
WEEKEND RESOURCE:  Greater – Week 2 GodTime Card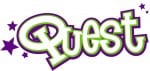 3 years – Kindergarten
Bible Story: 1 Samuel 25, David and Abigail
Main Point: "I Will Use Good Words!"
Memory Verse: "But the fruit of the Spirit is love, joy, peace, patience, kindness, goodness, faithfulness, gentleness, and self-control." – Galatians 5:22-23a
Lesson Overview: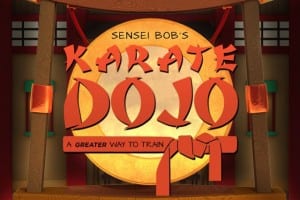 This week at the dojo we learned "I Will Use Good Words!"  When another karate student bumped into Kimmy, Kimmy was very upset and didn't use good words. Sensei Bob saw that Kimmy wasn't using good words, and taught us a great Bible story about Abigail and David.
When David and all of his soldiers were hungry, Abigail packed her donkey full of food and brought it to them. Not only did she share food with them, she shared good words with David, too! Kimmy learned that she could use good words just like Abigail.
Our memory verse for this month is Galatians 5:22-23a. Any child who can recite the verse on September 29 or 30 will receive an Elevation orange karate belt!
But the fruit – hold your hands out like you're giving someone fruit
Of the Spirit is – point both fingers up
Love – draw a heart with your fingers
Joy – smile and point to your smile
Peace – place hands palm to palm
Patience – interlock fingers
Kindness – give yourself a hug
Goodness – two thumbs up
Faithfulness – make a fist, hold it over your heart, and then place your other hand on top of your fist [do as one motion]
Gentleness – pet or gently rub your hand
Self-control – hold your hands out like you're blocking something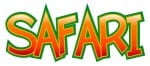 6 wks – 2 years old
Monthly Focus: God wants me to care for others!
Bible Story:  2 Kings 5:1-13
Weekend Activity: Jump in the Water activity
Elisha told Naaman to go wash in the river seven times and he would be healed.  During bath time this week play "Jump in the Water."  Say simple commands for your toddler to follow: touch your head, pat your belly, raise your arms over your head, jump up and down, etc.  Every few commands say "jump in the water!"  Encourage your toddler to splash the water with their hands seven times.  Have them pretend to wash their arms, face, and legs.  Say, "God wants us to care for others.  Naaman's servant girl was sad Naaman was sick.  She cared for Naaman and told him to go see Elisha so God could heal him.  Naaman went and washed in the river seven times and God healed him of his sickness!"