1st – 5th Grade
Monthly Virtue: Faith – believing in what you cannot see.
Monthly Bible Verse: "For I know the plans I have your for you declares the Lord, plans to prosper you and not to harm you, plans to give you hope and a future." Jeremiah 29:11
Bible Story: The Call of Elisha :: 1 Kings 19:19-20a
Lesson Overview: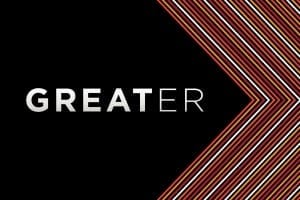 Sometimes we have to leave what is comfortable to follow God's plan. We heard a story from 1 Kings 19:19021 about Elijah calling Elisha to take his place as a prophet to God's people. Elisha was plowing his field, but he left his oxen to follow Elijah.
Leaving something behind so you can have God's best for your life can be hard, and even may mean doing something uncomfortable. Tomorrow on the eKidz site find out what Dr. Oldman and his Fantasti-group learned about leaving what is comfortable.
WEEKEND RESOURCE: Greater – Week 3 GodTime Card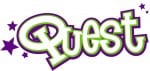 3 years – Kindergarten
Bible Story: Acts 6:1-7, Seven Men are Appointed to Minister to People
Main Point: "I Will Help!"
Memory Verse: "But the fruit of the Spirit is love, joy, peace, patience, kindness, goodness, faithfulness, gentleness, and self-control." – Galatians 5:22-23a
Lesson Overview: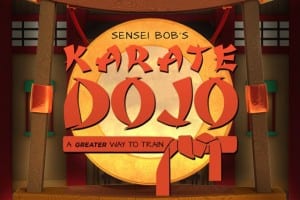 This week at the dojo we learned "I Will Help!" Before the karate lesson, Sensei Bob asked Kimmy and Kora to help clean up some things around the dojo. Kimmy was ready to help, but Kora wanted to go ahead and begin practicing karate. When Sensei Bob returned to check on the girls, he gave a special pin to Kimmy for helping! Sensei Bob shared a Bible story about the seven men who were appointed by the Apostles to help minister to people. He explained how they were serving God by helping the Apostles finish work that needed to be done. Kora learned that she can serve God by helping just like the seven men helped the Apostles!
Has your child been learning the fruit of the Spirit and Galatians 5:22-23a through The Greater Challenge?  Tweet (@eKidz) or use the eKidz Facebook page to share pictures of your child snacking on yummy fruit or completing a daily Greater Challenge.
Keep reviewing Galatians 5:22-23a with your child because any child who can recite the memory verse on the weekend of September 29/30 will get their very own Elevation orange karate belt!
Galatians 5:22-23a Hand Motions (scroll to the "Quest" section)
Fruit of the Spirit Song (scroll to the "Quest" section)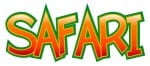 6 wks – 2 years old
Monthly Focus: God wants me to care for others!
Bible Story:  2 Kings 5:1-13
Weekend Activity: Naaman Puppet coloring page
Grab your Bible or your toddler's Bible (a great Bible for toddlers is The Beginner's Bible) and read the story of Naaman and Elisha.  After reading the Bible story, review it using the Naaman puppet your toddler made.  Say, "Naaman was very very sick.  Show me sick Naaman.  (Encourage your child to show sick Naaman.)  But his servant girl cared for him and helped him.  Naaman washed in the river, and God healed him.  Look at the other side of your puppet – Naaman is healed!  Just like Naaman's servant cared for him, we can care for others too!"
WEEKEND RESOURCE: Naaman Puppet