1st – 5th Grade
Monthly Virtue: Faith – believing in what you cannot see.
Monthly Bible Verse: "For I know the plans I have your for you declares the Lord, plans to prosper you and not to harm you, plans to give you hope and a future."  Jeremiah 29:11
Bible Story: Naaman :: 2 Kings 5:8-13
Lesson Overview: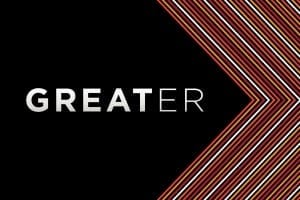 Don't let pride keep you from doing what God has called you to do!  Naaman wanted to be healed by God, but when Elijah told him to dip himself in the river, he was too proud.  Until Naaman learned to obey God in the little things, he could not be healed.
In the same way, obeying God's "big" commands isn't the only thing we need to do – we need to obey God in the little things too.
During our Greater series, Alex has been learning about God's greater plan for his life.  What does a firehouse have to do with Alex and God's plan for his life?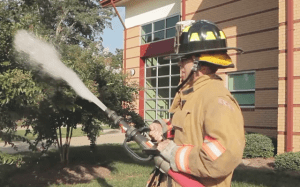 Find out tomorrow on the eKidz site!
WEEKEND RESOURCE:  Greater – Week 4 GodTime Card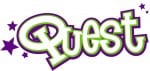 3 years – Kindergarten
Bible Story: Daniel 1:1-21, Daniel Eats Good Food
Main Point: "I Will Take Care of My Body!"
Memory Verse: "But the fruit of the Spirit is love, joy, peace, patience, kindness, goodness, faithfulness, gentleness, and self-control." – Galatians 5:22-23a
Lesson Overview: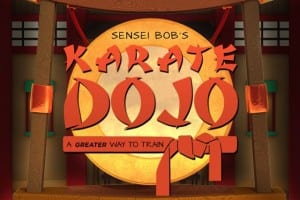 We had lots of fun learning "I Will Take Care of My Body!" this weekend at the dojo! Before warm-ups began, Sensei Bob told Kimmy and Kora that they could get a healthy snack. Kora didn't want to eat a healthy snack, so she decided to eat yummy cake and ice cream. When Sensei Bob came back and found Kora eating lots of unhealthy snacks, he shared the Bible story about Daniel eating good food from Daniel 1:1-21.
While Daniel was working for the king, the king's kitchen served very unhealthy food. Daniel kindly asked the king if he could serve better food for the men, and that they would do better work if they were eating healthier. The king agreed and all of the men grew strong from eating the good food.
Keep practicing our memory verse, Galatians 5:22-23a, with your child because any child who can recite the memory verse this weekend (September 29/30) will get their very own Elevation orange karate belt!  Here are some resources you can use to help review Galatians 5:22-23a with your child this week: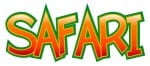 6 wks – 2 years old
Monthly Focus: God wants me to care for others!
Bible Story:  2 Kings 5:1-13
Weekend Activity: Seven Count song
Practice counting with your toddler.  Stand with your toddler and count and stomp your feet as you count each number:  one time, two times, three times, four times, five times, six times, seven times.  Say, "Naaman washed his body seven times in the river and was healed! Naaman's servant girl cared for him and helped him get healed!  God wants us to care for others too!"  Repeat a few times, each time doing a different motion (hop, clap hands, etc.).